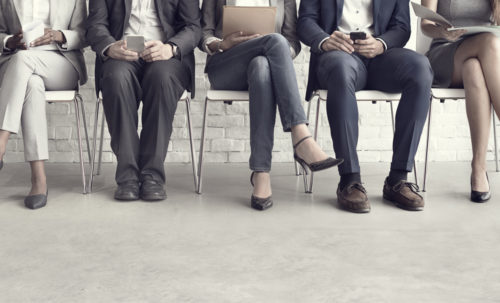 Job growth continues, but slows.
With markets focused on trade issues Friday, the July nonfarm payroll data came in, indicating that 164,000 jobs were added in the private sector. This matched expectations, and the unemployment rate remained unchanged at 3.7 percent.
Job increases were notable in sectors such as healthcare, financial services, and professional and technical services—all areas where high-paying, full-time employment is the norm.
Special:
The Only 8 Stocks You Need for 2020
Digging into the data, long-term unemployment—those unemployed for over 27 weeks or more, declined by 248,000 to 1.2 million. Long-term unemployed account for 19.2 percent of all unemployment.
Short-term unemployment—those unemployed for less than 5 weeks, rose by 240,000 to 2.2 million, indicating that some slowdown in job growth may come from recent layoffs.
The overall labor force participation rate, measuring the total percentage of the eligible workforce that could be employed, hit 63.0 percent—about where it has traded over the past month and year.
Among areas showing losses, mining-related employment declined by 5,000 in July.
Average earnings rose by 8 cents on average, following a similar 8 cent gain in June. Overall, average wages have risen by 3.2 percent in the past year.
Looking at the overall picture, the job market looks strong, but slowing, although wage growth is increasing faster than inflation. These measures show a solid economy, and one that is showing little impact from the trade fears hitting the market elsewhere.