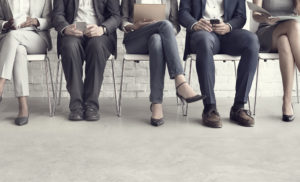 75,000 jobs created in May lags expectations, but unemployment is still unchanged at 3.6 percent.
Despite stronger jobs numbers from private data sources, the Bureau of Labor Statistics released jobs numbers on Friday. With an increase of 75,000 non-farm payrolls, the unemployment rate remains 3.6 percent.
Traders had been betting on a larger number, but now an unusual situation exists in the job market. If the numbers are too good, the likelihood of an interest rate cut later in the year drops.
Special:
The Only 8 Stocks You Need for 2020
While any one monthly report is just a data point, the trend of the past few months shows a slowdown in job growth.
With the economy already running at full employment, however, this slowdown may be normal. Fierce competition for jobs could lead to larger wage growth if the economy is strong.
Other indicators, such as the labor force participation rate, which measures the percentage of potential employees looking for work, will also be a key indicator to watch going forward.
Looking at all these factors, the market shrugged off the lower growth and closed the week higher for a fourth day in a row. Strong corporate earnings and an increased likelihood of the Fed stepping in to boost the economy should it slow, contributed to the rally in spite of the weaker-than-expected jobs numbers.