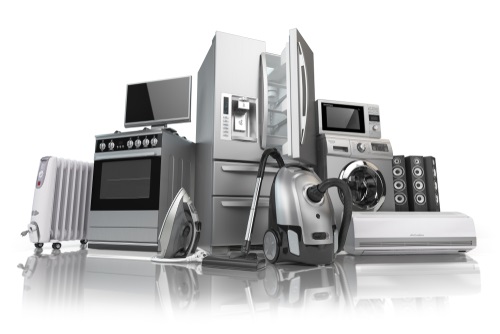 Bank cites modest growth, stable commodity pricing.
Shares of Whirlpool (WHR) saw heavy trading following an upgrade by JP Morgan. The bank raised its rating on the appliance manufacturer to overweight from neutral.
The bank sees sales at Whirlpool likely to stabilize this year, with modest growth for next year. One of the company's biggest input costs, for steel, are likely to stay at or near current levels. The upgrade came after the company beat earnings and revenue expectations when it last reported earnings back in July.
JP Morgan further cited the valuation of the company, indicating that shares trade at a discount to its industry peers.
Whirlpool, maker of durable goods such as refrigerators and dishwashers, trades around 11 times earnings, yields over 3 percent, and shares are already up 26 percent over the past year.
Action to take: We see further upside in shares, given the earnings discount between the company and the average S&P 500 stock, as well as the fact that durable goods orders continue to hum along in spite of fears of an economic slowdown. Investors should consider buying shares up to $160.00.
Traders could play the company's continued move higher with a trade like the March 2020 $170 call, which trades for around $8.50, or $850 per contract, to control 100 shares at a fraction of buying them outright.
No. 1 Commodity Stock to Buy in 2020

Hint: It's not silver, platinum or any other precious metal. It's not aluminum, nickel, iron ore or lithium, either.

But without it, we couldn't make airplanes, automobiles, batteries, boats, cosmetics, computers, surgical tools or smartphones.

Yet this metal could soon experience the greatest supply crunch in history … which could launch its price to levels never seen before.