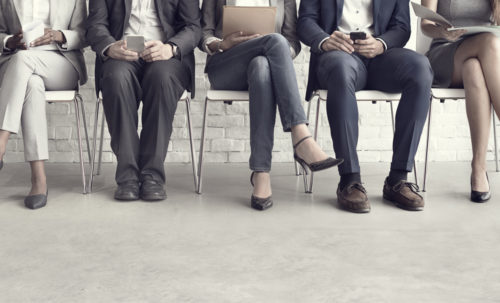 Job growth goes beyond highest forecast for June.
U.S. employers added 224,000 to their payrolls in June, per the job data that was released by the Bureau of Labor Statistics on Friday.
That's about three times larger than the revised 72,000 jobs numbers from May, and indicate a strong economy. The expectation was for 160,000 new jobs at best, and the number was higher than the most bullish forecast by Wall Street traders.
Special:
The Only 8 Stocks You Need for 2020
The job growth was also the best monthly increase since January 2019. The numbers for May were also revised higher.
The market, trading flat ahead of the announcement, ended up taking a bit of a dive following it. That's because a strong job market weakens the argument that central banks like the Federal Reserve need to be accommodating and cut interest rates.
With some traders expecting a rate cut from the Fed as early as July, the strong jobs numbers indicate that a cut will have to rate.
A few traders even speculated that the Fed would kick off its rate cuts with a 0.5 percent cut in rates instead of the usual 0.25 percent it has moved rates in recent years.
Despite the improvement in total employment, the unemployment rate increased to 3.7 percent from 3.6 percent based on a larger total workforce. The 3.6 percent rate was a 49-year low.