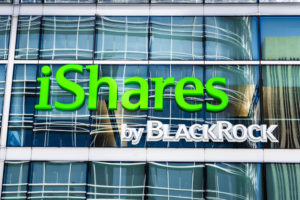 PNC Financial recently completed its sale of BlackRock, inc. (BLK). The sale, after some options were exercised, added up to nearly 33.5 million shares and nearly $14 billion in value. The investment in BlackRock was a profitable one for PNC, but they are selling at a time where cash is king. The management, commenting on the sale, said that the company needed to raise cash to bolster their balance sheet.
Beyond just the liquidity considerations, the sale allows PNC to get out of regulatory obligations. As formerly a 10% owner and the largest investor in BLK, does this mark the time to sell for other investors? The position was held for over 20 years. There's speculation that the cash can be used for the company to make an acquisition, like they did in 2008 with National City Corp. However, that opportunity may not arise without more market volatility and further downside.
Nobody knows the perfect time to sell, but the timing and the amount of volume traded leading up to its completion makes you wonder if BlackRock's magic is running out as the Fed steps in to buy bond ETFs and selects BLK to facilitate it. The reality is that some of their products may not have the degree of liquidity that investors think is available. Carl Icahn spoke of the exact issue in 2015.
Action to Take: BLK is a short opportunity with a close below $450 with a $350 price target.
Speculators may want to consider the 17 JUL 20 510/500 long put vertical for around $4.50. The max gain of $550 per contract or 122% ROR is achieved if the stock closes below $500 at expiration. Consider closing the trade for $8 or more.
Special:
The Top 5G Stocks to Buy Now