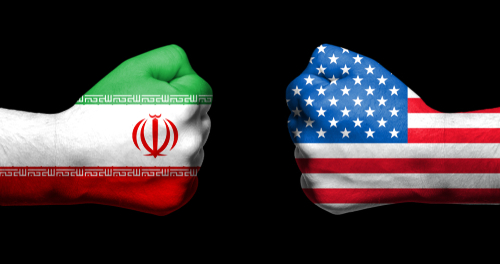 New sanctions announced against Iranian regime Monday.
The stock market was largely calm on Monday, with stocks making an early push to hit new all-time highs. While the S&P 500 index has done so in recent days, the Dow Jones Index is within 100 points of its all-time high.
Traders were largely awaiting other events, including the G20 meeting later this week, where there may be some clarity on U.S./China trade relations. President Trump also unveiled sanctions against Iran.
Special:
The Only 8 Stocks You Need for 2020
Rather than follow up with threats of military retaliation, President Trump decided to hit Iran's supreme leader, Ayatollah Ali Khamennei and his office with specific sanctions designed to keep the Iranian government from accessing financial resources.
Secretary of State Michael Pompeo already reports that nearly 80 percent of Iran's economy will be impacted by sanctions. Further moves at this point are seen by some as purely symbolic. President Trump has stated that he is willing to negotiate with Iran, under the condition that they never acquire nuclear weapons.
Meanwhile, even with the stock market close to all-time highs, President Trump tweeted over the weekend that the markets could be "thousands of points higher, if the Fed had gotten it right," adding another criticism of the central bank's policy of raising interest rates from December 2015 to December 2018.
Is Amazon Obligated to Pay You?

NOW OPEN TO EVERYDAY AMERICANS: The Billionaire Income Secret That's Forcing Amazon to Pay Out Prime Profits Every Time a Parcel Leaves the Warehouse Floor.

The next payout will happen mid-December.