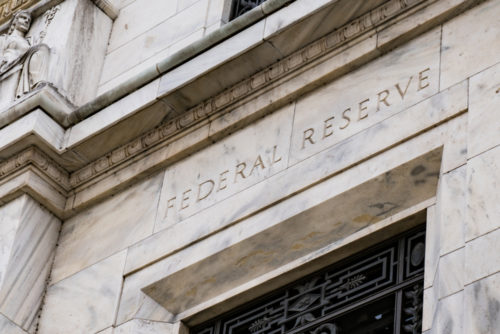 Chairman's comments send stocks down.

The stock market dipped slightly on Tuesday.
Speaking at the Council of Foreign Relations, Federal Reserve Chairman Jerome Powell had the biggest opportunity to move the market. His comments slightly pulled back from the dovish views expressed in recent weeks, enough to send markets down in afternoon trading.
Special:
The Only 8 Stocks You Need for 2020
He also commented on the need for the Fed to remain independent of politics.
While the Chairman was speaking, St. Louis Federal Reserve President Jim Bullard, a far more dovish member of the central bank, noted that "it seems like a good time for an insurance rate-cut," to protect the economy and keep the expansion going.
Bullard added that the situation "doesn't call for 50bps," or a half-percent cut in interest rates. That comment is a response to Minneapolis Fed President Neel Kashkari, who recently called for a half percent rate cut.
While most traders now expect one to two cuts between now and the end of the year, moves are likely to stay in the quarter-point range barring a substantial deterioration in economic fundamentals.
Stocks still remain close to all-time highs, and Tuesday's decline still leaves the overall market in a healthy trading range, with the possibility to move higher later in the week as other concerns for the economy, such as trade and Iran, are addressed.