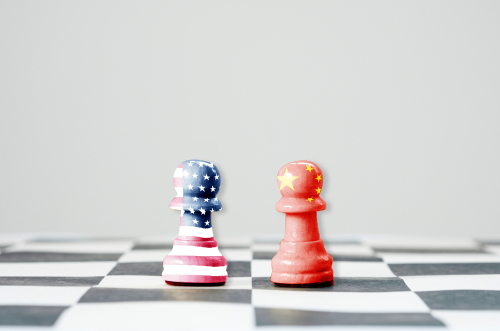 Trump walks back Friday tweet storm.
Stocks jumped higher on Monday, as President Trump announced at the G7 meeting in France that Chinese officials called on Sunday night to restart talks on trade.
This ended a slump in market futures over the weekend, following the market's steep drop last Friday. "They want to make a deal," stated Trump, and that the calls were "very productive."
Special:
The Only 8 Stocks You Need for 2020
Although some Chinese officials stated that they were unaware of any calls, officials stated that they remain opposed to new tariffs.
The U.S.-China trade war has dominated markets for over a year now, with news developments causing big swings in the market. With China denying that any calls have even been made, it's clear that trading algorithms are basing their moves on Trump-related headlines rather than a more objective measure.
By making these comments on Monday, President Trump has made what he calls "second thoughts" on his tweets on Friday where he indicated a strong response to China's announcement on the imposition of $75 billion in tariffs on American goods.
Action to take now: We see these trade war uncertainties as here to stay until a comprehensive deal is signed. Until then, expect markets to remain volatile. We caution traders to scale back the size and aggressiveness on their trades to avoid being hard-hit on market drops stemming from trade war fears.