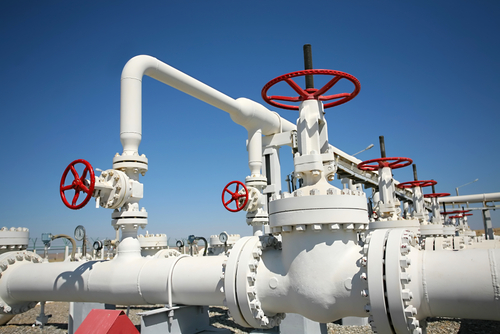 Company shares volatile on potential sale.
McDermott International (MDR), an infrastructure company, reports that it has received multiple unsolicited offers to acquire all or part of one of its divisions, Lummus Technology. The company values the division at $2.5 billion, and is a licensor of proprietary petrochemicals, refining, gasification, and gas processing technologies.
The company has hired Evercore to advise on how to process the offers. Shares of the company plunged 75 percent in the two trading days before the announcement, on fears of potential bankruptcy.
Special:
The Only 8 Stocks You Need for 2020
Selling the division would allow McDermott to pay down debt and raise cash. Shares initially popped 60 percent on the news of the potential sale.
Action to take: Shares of the company are still priced for bankruptcy, and anyone considering investing should be particularly cautious, as those fears have yet to be quelled, and might not be even if the division is sold and the company appears to have sufficient cash.
However, investors willing to accept the risk of bankruptcy may want to consider a stake under $3.00 per share. If the division is sold and the company continues, its backlog of infrastructure projects, particularly in the energy space, would justify a far higher share price, possibly as high as $10.
Speculators could buy January 2020 $5 calls on an expected further bounce in shares, as the risk/reward on that option looks attractive. Given how far shares have dropped, and how companies tend to trade with some value during bankruptcy proceedings, we see no value in put options.