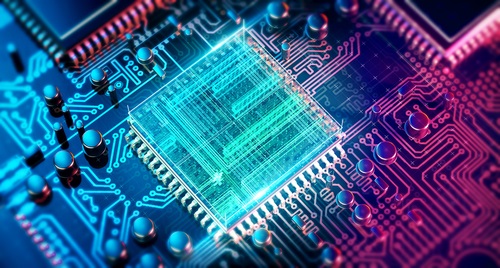 Analysts see upside in spite of company's lowered guidance.
Although shares of Micron (MU) dropped nearly 11 percent following its most recent earnings report, many analysts were quick to point out the long-term potential in shares.
Investment firm Needham reiterated its buy rating on shares following earnings, and raised the price target on shares from $50 to $60. At current prices, that implies a 33 percent upside for Micron shares in the coming months.
Micron did beat earnings and revenue estimates when it reported, but the company gave lowered guidance as a result of NAND inventory and related pricing, leading to the market decline. However, analysts like Needham noted that the industry-leading company has several catalysts that could boost shares in the next memory cycle, and the 5G network rollout could be a winner for the company.
Other analysts also increased their price targets, with Rosenblatt raising its price target to $80 from $60, about 78 percent higher than where share now trade. Some have a target as high as $90.
Action to take: We agree that shares are undervalued, but they seem in no rush to break past the high $50 range. Investors may want to consider buying shares here , then selling covered calls on those shares when the stock gets to the low or mid-$50 range.
Following the severity of the post-earnings selloff, traders may want to consider buying a call option to bet on a recovery in shares. The April 2020 $50 calls look attractive, with the potential to move 40-50 percent higher in the coming weeks.