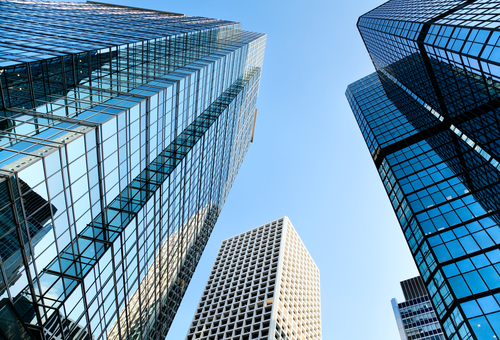 End of stress tests and cycle change are the key catalysts.
Bank stocks helped lead the market down on Monday, in part due to a downgrade for the big banks by Morgan Stanley.
Citing the end of the Fed's stress tests, the bank sees few upside catalysts ahead. With a higher possibility of interest rates going down, banks are in a position that "looks tougher."
Special:
The Only 8 Stocks You Need for 2020
In addition to those factors, slow global GDP growth and low inflation expectations are likely to weigh on banks as well.
Traditional banks borrow money from depositors at a low rate and lend it out at a higher rate, making a profit on the spread between the two rates. If interest rates aren't going up, and are instead going down, the spread will likely narrow, impacting profitability.
Banks have looked attractive immediately following the Fed's stress tests, as many banks were approved to increase dividends or buy back shares.
Action to take: Investors with a holding in big bank names may want to look at hedging with covered calls, or existing the stake entirely. Financial companies like the credit card providers or insurance companies are less susceptible to changes in interest rates than the banks, and could be a better place to invest in going forward.
Is Amazon Obligated to Pay You?

NOW OPEN TO EVERYDAY AMERICANS: The Billionaire Income Secret That's Forcing Amazon to Pay Out Prime Profits Every Time a Parcel Leaves the Warehouse Floor.

The next payout will happen mid-December.