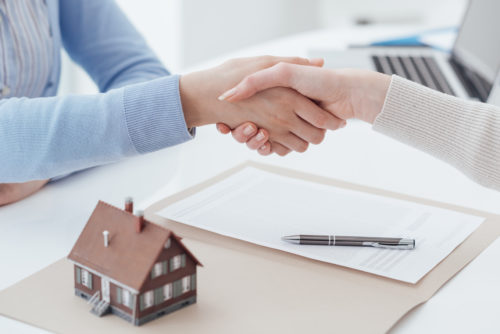 Lower interest rates improve home affordability.
The latest data in the mortgage market from the Freddie Mac Primary Mortgage Market show that 30-year fixed rates remain near 3.5 percent, near historic lows. The combination of a strong labor market and the Fed's first interest rate decline in 11 years are likely to keep rates near this level for some time.
Although rates crept up three basis points in the past week, mortgage rates are generally a full percentage point below rates one year ago.
Low interest rates allow homebuyers to afford a larger home for the cost of their monthly payment, or to have a lower payment on the same sized home. And mortgage activity isn't limited to new home purchases, allowing all homeowners to benefit.
Data shows a surge in refinancing to lock in low interest rates, even as pending home sales have declined in recent months, topped by a 2.5 percent drop in July.
Action to take: Homeowners should take advantage of today's low interest rates to refinance a home, if they can get their payment lower by at least 1 percentage point than their old rate. With the drop in rates in the past year of that level, this applies to most homeowners, and the savings from such a plan can run into the tens of thousands on an average home.
No. 1 Commodity Stock to Buy in 2020

Hint: It's not silver, platinum or any other precious metal. It's not aluminum, nickel, iron ore or lithium, either.

But without it, we couldn't make airplanes, automobiles, batteries, boats, cosmetics, computers, surgical tools or smartphones.

Yet this metal could soon experience the greatest supply crunch in history … which could launch its price to levels never seen before.