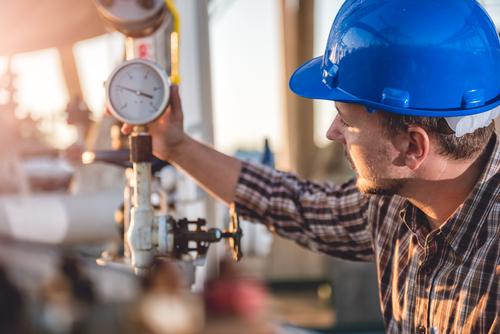 Heat wave and supply glut weigh on commodity.
Natural gas prices fell to $2.30 last week, one of the weakest weeks ever in terms of pricing. That comes amidst a summer heat wave that tends to spur demand for energy in order to power fans and air conditioners.
While natural gas prices are at their lowest in three years, prices are also on track to be the weakest for the summer season in 20 years.
Special:
The Only 8 Stocks You Need for 2020
In some parts of West Texas with high supplies and low storage, natural gas prices have even been negative—essentially paying customers to take it off the hands of producers. Years of shale fracking have led to large booms in supply, and we currently seem to be swimming in the stuff.
However, there are some silver linings. As the cure to low prices in the commodity market is, well, low prices, the power sector is likely to increase plans to use coal-to-gas switching and other technologies. Natural gas is cheap, abundant, and burns far more cleanly for the environment than coal.
Action to take: The space has been too cheap to ignore, as we have seen in recent weeks with large insider buys at oil and natural gas exploration and development companies.
Buying into the space now, while things look their ugliest, is certainly a contrarian play—but the contrarian plays usually offer investors better market returns over time as sentiment changes.
Is Amazon Obligated to Pay You?

NOW OPEN TO EVERYDAY AMERICANS: The Billionaire Income Secret That's Forcing Amazon to Pay Out Prime Profits Every Time a Parcel Leaves the Warehouse Floor.

The next payout will happen mid-December.