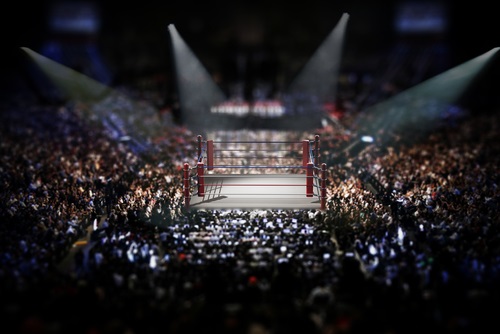 Investment firm cites overseas risks.
Needham cut the price target of World Wrestling Entertainment (WWE), citing concerns over offshore rights. The main concern is with India, where the company's deal only extends through January. India is the company's third-largest market.
Special:
The Only 8 Stocks You Need for 2020
The company did reiterate its buy rating, but lowered its price target from $100 to $88 as a result of these concerns. At current prices near $65, that still indicates 35 percent potential upside in shares.
Shares of the sports and media operation have dropped 22 percent in the past year, the company trades at 21 times forward earnings, and insiders have been selling. Revenues have been declining, but earnings have grown somewhat, indicating cost-cutting measures. Analysts are mixed, although some are still bullish on shares.
Action to take: The downtrend in shares is likely to continue, following a big rally in shares from 2017 to 2018. With only a modest dividend under 0.7 percent, investors wouldn't get paid enough to wait for shares to recover and move higher. Valuation is still a bit high, and the uncertainty over losing the third-largest market is a risk better taken on by other investors.
Speculators may want to look at a put option to bet on a further downside in shares. The January 2021 $50 puts could easily move in-the-money in a market drop or if the company loses on its India business, while setting back traders less than $6.60 or $660 per contract.