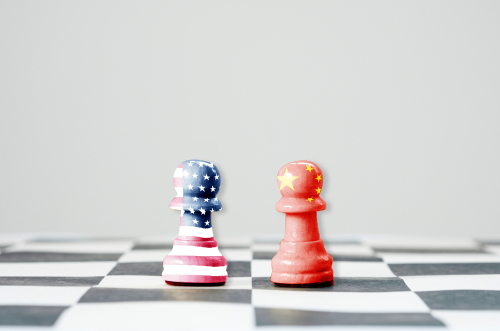 Country promises countermeasures following Trump tweet Thursday.
Following a tweet from President Trump on Thursday indicating that an additional 10 percent tariff on $300 billion of Chinese imports to the U.S. would start on September 1, Chinese officials responded.
Specifically, the country stated that it did not seek a trade war, but wasn't afraid of fighting one. Countermeasures would be taken should tariff rates go up. This renewal of verbal hostility has sent markets sharply lower.
Special:
The Only 8 Stocks You Need for 2020
Besides the tariff announcement itself, President Trump indicated that existing tariffs would be raised should Chinese officials continue to delay on a trade deal. The on-again, off-again trade talks have lasted for over a year, and have led to some large moves in the market as they grab headlines.
Sources at the White House state that the President's tweet was reviewed before being posted by trade and economic officials.
Between the renewed trade war fears and the Fed's handling of the quarter point rate cut, last week marked the worst week for the stock market in 2019, sending stocks well off their all-time highs.
Action to take: Stocks still remain bullish and outside correction territory—for now. The uncertainty created by the trade tiff will likely weigh on markets over the next few weeks, but could provide a buying opportunity, particularly for trade-heavy sectors like semiconductors that tend to get the biggest decline on these fears.