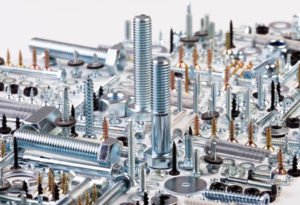 Fastenal Company (FAST) is engaged in wholesale distribution of industrial and construction supplies. Their operation includes fastener distribution, and non-fastener maintenance and supply. In a climate like we have today, it makes you wonder how the share price recently hit a 52-week high. The company quickly bottomed in March, announced earnings on April 14, and then it was off to the races.
It's possible that insiders in the company are standing in disbelief as well. Since May 1, FAST has had one of the highest number of sell transactions of companies with at least a $10 billion market cap. Over nearly two weeks there have been 7 sell transactions totaling 118,056 shares at a value of nearly $4.6 million.
The sellers include the CEO and President, executive vice president, director, senior executive VP, and chief accounting officer. Daniel Florness, CEO and President, sold 12,500 of his more than 240,000 shares for 38.62. Leland Hein, Senior Executive VP, sold the highest percentage of shares when he sold 20,000 of his 35,222 holdings on May 8 for $38.62.
Famous Hedge Fund Manager Leaks His #1 Stock to Profit on Post-Pandemic

Just a month ago, legendary hedge fund manager, Roger Scott announced his top stock to a few select people…

Those traders were able to earn as much as $6,031 in just a matter of days…

But today, he's announcing his newest Fast Cash stock pick that he says could be even MORE explosive…

Click here to see the stock now for FREE.

Here's the catch… you MUST see this stock in the next 24 hours…
Action to Take: FAST is a short opportunity upon a close below $38 on above average volume.
Speculators anticipating a large move up or down, may want to consider a back ratio call spread. The 19 JUN 20 37.5/40 call back ratio spread can be sold for around a $0.30 credit. In this trade, one contract of the $37.50 strike is sold and two of the $40 strike is bought. The maximum risk is the spread between the strikes minus the credit, for a total risk of $220 per contract. The trade has potential to make $30 if the stock trades at or below $37.50 at expiration. If trade breaks even at $42.20 at expiration with unlimited profit potential. However, the trade makes money upon a quick move higher before expiration.
Special:
The Top 5G Stocks to Buy Now