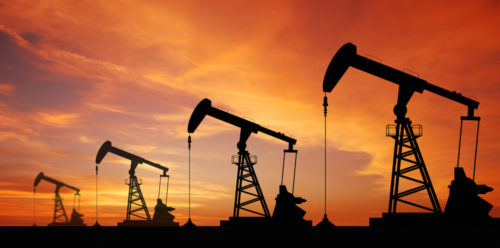 Inventories drop 10 million barrels more than expected.

On Wednesday, oil prices surged nearly three percent after new EIA data. The data shows that domestic stockpiles plunged 12.8 million barrels for the week ending June 21. This is the largest drawdown since the 14.5 million barrel decline in September 2016.
Analyst consensus was for a drawdown of about 2.8 million barrels, or about one-fifth as much. The move sent oil higher by about 3 percent to nearly $60 per barrel.
This supply and demand data for oil comes as prices have been already rising in the past week as geopolitical tensions continue to mount. From U.S. and Iranian threats to tankers under attack in the Gulf of Oman, traders see danger ahead, and with it the potential for higher prices.
Meanwhile, in the United States, the largest gasoline refinery on the East Coast closed last week, which limits the quantity of oil that can be converted into gasoline. The refinery is likely to permanently close.
Action to take: Investors should treat the geopolitical portion of oil's move as temporary at best. However, with declining inventories and a refinery shutdown, supply looks more constrained. Oil prices are likely to continue their rise, so investors should look for a chance to add to any existing energy holdings while crude oil is at or under $60 per barrel.