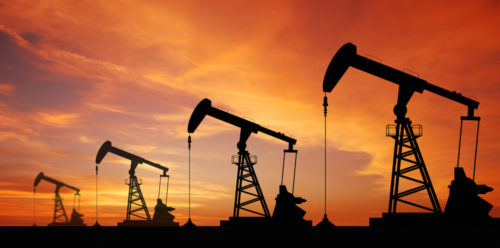 Short-term uncertainties rise for oil.
While stock prices moved towards all-time highs on Wednesday, oil prices rose by over two percent on two separate but important events.
First, U.S. inventories of oil fell more than expected, by 8.41 million barrels against an expectation of a decline of 3.1 million barrels. This has been the second unexpectedly large drop in recent weeks, and a sign that the summer driving season for oil inventories, which typically starts earlier, is finally underway.
Secondly, a tropical storm forming in the Gulf of Mexico is leading to the evacuation of Gulf oil rigs. The latest data indicates the possibility for a category 1 hurricane—hurricane Barry—to hit western Louisiana early next week.
Gulf shutdowns, whether rigs or refiners, can have a short-to-medium term impact on oil and gasoline supply, indicating that prices may rise a little bit more in the coming days.
Action to take: While oil prices can be volatile, these factors are seasonal ones that won't last forever. Any shutdown in the Gulf will be temporary, as well as any disruption from refining activity. Investors could bet on oil futures heading a bit higher in the coming days, but take profits quickly. A category 1 hurricane is unlikely to impact the region as much as bigger storms have in the past.