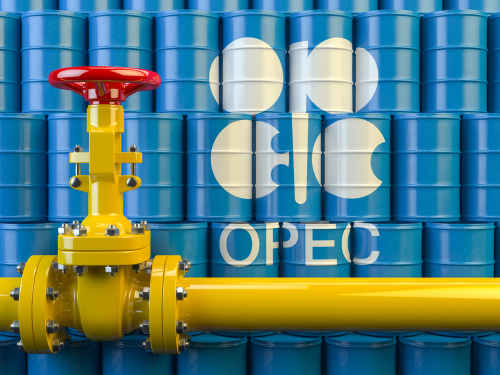 Production set at current levels to keep prices up.

At a group meeting in Vienna over the weekend, members of oil cartel OPEC agreed to extend their current production cuts through March 2020. This is at the long end of the 6-9 month extension in cuts that had been proposed last week.
Non-OPEC members will also have to sign off on the deal by Wednesday, but key players Saudi Arabia, and non-member Russia is on board with the cuts.
The goal behind production cuts is to ensure that oil prices don't fall too low. Most OPEC member nations are heavily dependent on oil exports, and low prices can adversely impact their economic performance.
One country has been suspiciously absent from the meeting: The United States. Thanks to shale drilling, the U.S. led the world in production in 2018, just beating out Saudi Arabia.
Action to take: While shale oil is currently helping to meet most U.S. supply, shale oil wells have a short life. Investors should focus on companies with more traditional drilling methods, and those that have a low amount of debt on their balance sheet. That will help ensure a successful investment no matter what oil prices do.
Investors should look to add to their energy holdings under $60 per barrel, but should look to take some profits should prices get up to $75.