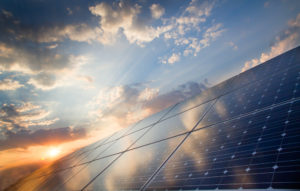 SunPower Corporation (SPWR) is a global solar company that provides solar power components to dealers, system integrators and distributors. Despite the 1Q earnings loss, the company saw gross margins increase 4% year-over-year. The company is adjusting in the current post-COVID sales climate by conducting 96% of its sales appointments virtually and a new lead generation system they implemented in Q3 2019. They also announced that they've trained over 2,000 dealer sales personnel.
Despite some of the difficulties, the company in some respects is trading at a discount compared to other companies and its history. Trying to identify companies that have a good reward-to-risk setup can be difficult in this climate especially with the tendency of the returns being concentrated in fewer and fewer names. However, it's still food to identify those companies that have value and potential for movement.
It could be this combination that is attracting option traders to SPWR on Tuesday. Option volume was 5 times the average with most activity occurring on the call side. The volume was split evenly with nearly a third of volume occurring at the bid and ask. However, there was significant buying interest for this week's expiration on the 29 MAY 20 $7.5 call that traded over 10,000 contracts against an open interest of 719.
Action to Take: The near-term target is $8.50, which is about double the expected move and over $0.50 higher than the breakeven of the $7.50 contract.
Speculators may want to consider the 19 JUN 20 7/8 long call vertical for around $0.45. The max gain of $55 or 122% is achieved if the price closes above $8 by expiration. Consider closing early for $0.80 or more.
Special:
The Top 5G Stocks to Buy Now