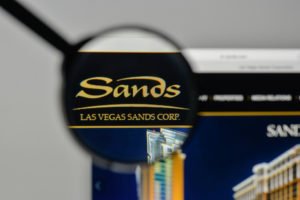 This week will be a short one as the market will be closed in observance of Independence Day on Friday, July 3. This weekend is a big one for travel and it will be interesting to see whether people are willing to get out as the COVID case count continues to increase. While not all the casinos will be open, it appears that analysts are expecting to see one of the busiest days of the summer. While this weekend is anticipated to be big, the surge in cases does cast some doubt over casino companies.
It's the overall perspective that is creating some weakness recently as the price of LVS (NYSE: LVS) has declined from $56 down to $44 in the past few weeks. On Monday, the price began to firm up as it rallied throughout the session as the price initially opened lower.
The rally in the price accompanied an increase in call option activity. With over 14,000 call options traded, 41% filled at the ask and 46% filled in between the bid and ask. A lot of the activity was centered on the 17 JUL 20 $44 call with over 2,700 contracts traded against an open interest of 1,058. With the activity largely being on the buy side, it provides a bullish near-term outlook.
Here are links to our last two unusual option activity reports.
Big Bearish Option Trade Placed on iShares US Real Estate ETF (NYSEARCA: IYR)
Option Market Anticipating Unfriendly Skies for this Airline
Action to Take: The expected move, based on the average implied volatility for the 2 JUL 20 weekly expiration, is $2.40. That gives a target by the end of the week of over $46.
Speculators may want to consider a 2 JUL 20 44/45 long call vertical for around $0.55.