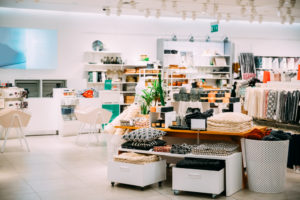 If you've never been in an At Home Group Inc (HOME) superstore, you're really missing out. So many home décor options, reasonable prices and did I mention all of the options? While the store may be attractive for people looking to decorate their home, the hard reality of our current economic climate makes the prospects for HOME really intriguing.
On the positive side, the company was quicker to reopen than many other companies. They opened nearly half of their stores on May 1. The company does offer online options and store pick-up that may have helped sales limp along. Analysts are currently projecting a 1Q loss of $0.30, which is down from $0.03 a year ago. The earnings have been downgraded from $0.04 to the current estimate within the past 60 days. The question is whether the bar is lowered enough for it to jump over and if it will prompt its 26% short interest to cover.
With earnings coming up on June 4, after the market closes, we'll get to see how they did.
On Wednesday, call volume surged to over 27,000 contracts, which is over 8 times the average. 39% of the volume was traded at the ask and 30% between the market. Where the activity was most interesting was for the 17 JUL 20 $5 call option. It traded over 18,000 contracts at the end of the day, but 9,000 contracts bought early in the session.
Action to Take: The stock has made a significant move over the past week. It's a bit overbought at the moment leading into the earnings, but the intermediate-term potential if for the stock to retest its February high near $7.50.
Special:
The Top 5G Stocks to Buy Now
Speculators may want to consider the 17 JUL 20 4/5 long call vertical for around $0.35. The max gain of $65 or 185% ROR is achieved if the price is above $5 by expiration. Consider closing early for $0.75 or more.