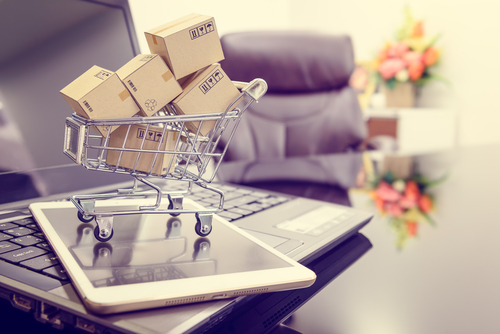 Company to focus on blockchain technologies.

Shares of online retailer Overstock (OSTK) railed over 15 percent on Friday, following comments from CEO Patrick Byrne. Byrne has been looking to sell the company's core retail business, and indicated that two potential acquirers have stepped forward.
Byrne is looking to sell the company to focus on another trend: Cryptocurrency. Byrne sees retail as too competitive and challenging, but the rapid growth opportunities in blockchain technologies are wide open.
Special:
The Only 8 Stocks You Need for 2020
Founded in 1999, Overstock has struggled with profitability. Byrne expects the retail business to be worth around $100 million, and the division is on track to make $15-20 million this year.
With Byrne's obsession with blockchain, shares of Overstock have been volatile. Also, nearly two-thirds of the company's float are held by short-sellers, which makes the possibility of a short squeeze possible.
Action to take: Shares of overstock have long been a stealth play on the cryptocurrency place, as the retailer was one of the first to accept cryptos for payment, which are also kept on the books.
With the move to ditch the high-cost, low-margin online retail business, shares could end up being worth far more in the end as a result. This is an interesting alternative way to invest in the blockchain space, and the possibility of a short squeeze as short sellers cash out could be lucrative in the short-term.