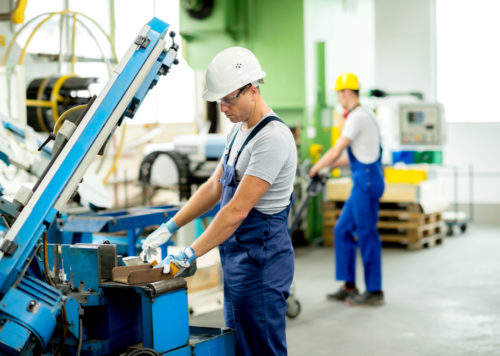 Major surge in manufacturing outlook.
On Thursday, the latest regional survey from the Philadelphia Federal Reserve Bank, revealed a rise of 5.0 points to 21.8, a massive shift from the 0.3 read June. This is the biggest month-over-month jump since June 2009, as the economy was hitting the bottom of the Great Recession.
Nearly just about every read on the survey showed a gain, including the highest rate of manufacturing employment for the history of the survey.
Special:
The Only 8 Stocks You Need for 2020
Specifically, paid prices rose, new orders rose, shipments rose, and delivery times fell on average. Outlook for future activity and capex rose as well. One dark spot was in a rise in inventories, which could indicate that newly manufactured goods are spending more times unsold on shelves, a sign of an economic slowdown.
If all economic surveys showed this kind of strength—albeit off a more dour report last month—then it would be reasonable to ask why the Federal Reserve is starting to talk about cutting interest rates to support the economy now.
This survey is a "soft" survey that relies on expectations from industry players. The July survey asked respondents their views on demand over the past several months as well. 56 percent of firms reported increasing demand, but a still-high 31.6 percent of firms reported decreasing demand.
Is Amazon Obligated to Pay You?

NOW OPEN TO EVERYDAY AMERICANS: The Billionaire Income Secret That's Forcing Amazon to Pay Out Prime Profits Every Time a Parcel Leaves the Warehouse Floor.

The next payout will happen mid-December.