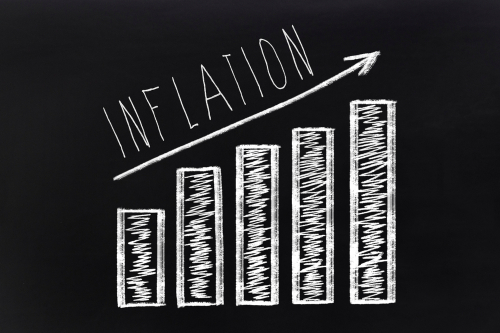 Inflation outlook steady under 2 percent.
Producer Price Index data for July showed the first downturn for the index since early 2017. With a drop of 0.1 percent month-over-month for the Index less food and energy, against an expected rise of 0.1 percent, the data shows that inflation rates and expectations remain low.
The full index indicates a potential year-over-year rise in PPI at 1.7 percent, well below the 2 percent inflation rate that policymakers have targeted in recent years.
Low inflation has been cited by Federal Reserve officials to justify their decision to make a quarter-point cut in interest rates recently, and have been cited by President Trump as a reason to justify further cuts—as much as one percent lower, to 1.25 percent from the current 2.25 percent.
Today's PPI data shows that inflation measures are running well below the target of policymakers, and may even be slowing down. Consequently, there remains room for further interest rate cuts later in the year.
The PPI data also shows that service prices decreased 0.1 percent following a 0.4 percent gain in June. It also shows that the cost of goods rose 0.4 percent after declining 0.4 percent the prior month. So while inflationary measures are slowing down overall, the deeper picture still shows a mixed economy.
No. 1 Commodity Stock to Buy in 2020

Hint: It's not silver, platinum or any other precious metal. It's not aluminum, nickel, iron ore or lithium, either.

But without it, we couldn't make airplanes, automobiles, batteries, boats, cosmetics, computers, surgical tools or smartphones.

Yet this metal could soon experience the greatest supply crunch in history … which could launch its price to levels never seen before.