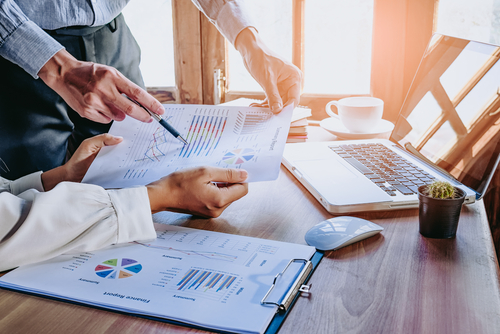 Data shows expansion after contraction in prior month.
The Chicago Purchasing Manufacturers Index, a measure of real goods being created and distributed throughout the economy came in with a read of 50.4 in August. That number was a jump over the July data of 44.4.
The index is structured on a scale from 1 to 100, with 50 as a break-even point. The current read shows modest growth, compared to the July data which indicated a sharp contraction.
Several components of the PMI showed good news for an expanding economy. Prices paid for goods rose at a faster pace. New orders rose—and even reversed their prior contraction number from last month. Supplier delivers and order backlogs have risen as well. And in 8 of the past 12 months, business activity has been seen as positive.
Within the data were some negative points as well, including a decline in the rate of employment, which tends to signal a contracting economy (or at least one nearing such a point at full employment). And production fell at a slower pace, also signaling potential contraction as well.
Action to take: Overall, this latest data shows a trend of a slowing, but still growing economy. It is a warning sign to investors, along with other signals like slowing home, employment, and yield curve data, suggesting that the economy may slide in the coming months. Traders should scale back on aggressive trades, and investors should look to raise some extra cash to take advantage of future bargains.