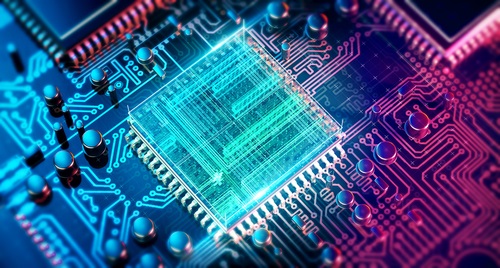 Graphics processing company still gets outperform rating.
Graphics processing company Nvidia (NVDA) will report earnings after the market close on Thursday—and RBC is reiterating is Outperform rating on the stock. However, it did lower its price target on the company to $190 from $200.
Nvidia is expected to report $2.55 billion in revenue and $1.15 in earnings per share when it reports earnings. With shares around $155, RBC's price target is 22.5 percent higher.
The company makes processors for computers and gaming purposes, as well as other design, video editing, special effects and other applications including artificial intelligence and machine learning. The company's products can also be used for cryptocurrency mining, which attracts interest when crypto prices are on a tear.
Action to take: Shares are well off their all-time highs, down over 40 percent in the past year. Despite all the market fears out there, the company is working on many products that can be applied to the next generation of technology.
Shares look interesting for the long haul, and aren't overpriced relative to the S&P 500 Index at 22 times forward earnings… but shares can be bought on a down day for the stock, possibly on the next trade war fear to sweep markets.
For speculators, a January 2020 call option, with a strike price of $165 or $170, looks like a compelling speculation ahead of earnings on Thursday.
Shocking Video Reveals The Near-Perfect Trading Strategy

Insiders at JPMorgan have come as close as humanly possible to a 100% trading record. Official documents show a 99.52% win rate for 6 years - with 3 years of ZERO down days. New research lets you "shadow" their trading desk and their awesome performance.