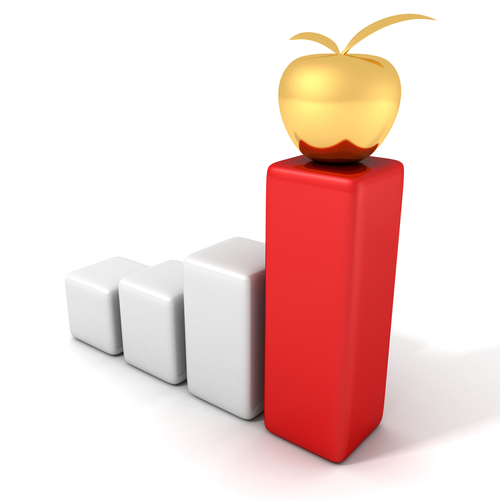 Investment firm sees 25 percent downside in tech giant's shares.
Investment firm Rosenblatt has cut shares of Apple to sell from neutral. The company cited "fundamental deterioration" of the underlying business over the next 6-12 months as the culprit.
Looking at the specific product lines, expectations are for disappointing sales in iPhones and iPad growth. New products like the Apple Watch and AirPods are too small relative to the company to impact revenue growth.
Shares of Apple dropped about 2.6 percent on the day, to around $200 per share. The $150 price target that Rosenblatt put on shares indicates 25 percent downside from shares, about where shares traded in late December 2018 during the market's largest pullback in a decade.
Most other analysts on the company are bullish. Apple has frequently been written off as a has-been trade in the past few years, only to surprise on sales, revenue, or profit margins time and again. And with a program in space to use the company's prodigious cash flow to buy back shares and pay a dividend, any downside may be limited.
With the total valuation of the company near $1 trillion dollars, Apple is one of the most widely-held stocks both individually and in terms of fund ownership. Even passive investors with a stake in the S&P 500 index have Apple as one of their largest positions.