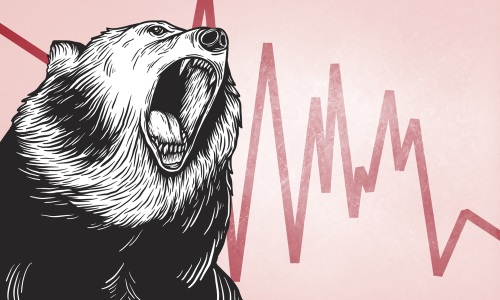 Data shows economy slowing, near contraction point.
The Non-Manufacturing ISM report for September read at 52.6, indicating that the non-manufacturing sector of the economy continued to grow for the 116th month in a row, however the read is the lowest since August 2016.
That number came in well below a 55.5 consensus, and, combined with the manufacturing data indicating two consecutive quarters of decline this week, led to some volatile moves in markets as traders re-evaluated the economy.
New orders came in with a read of 53.7 against an expectation for 60.0. And employment read 50.4 percent against an expectation of 50.1. The index uses 50 as a neutral rating, with any read over that as growth, and any reading under that as a decline.
The market suffered a steep drop as the data was released, however, stocks rallied on the belief that the slowing economy would lead to an interest rate cut by the Federal Reserve in October.
Action to take: The data continues to suggest that the overall economy is slowing. While the stock market isn't synonymous with the economy, it does indicate that some of the recent steep drops in the market are likely to only increase in intensity and strength, given that this data compliments other data showing a slowing economy.
Investors should pare back extremely bullish trades, and traders should consider more trades that involve going short on various companies with the use of put options.