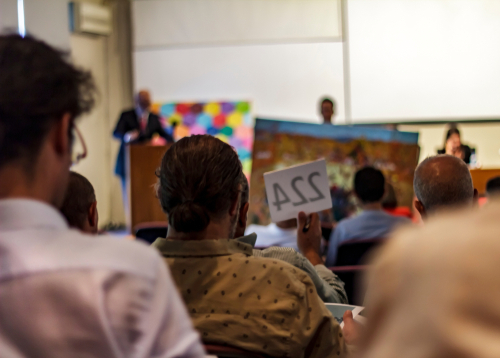 Iconic auction house gets a $3.7 billion bid.
Auction house Sotheby's (BID) signed a deal to be acquired by BidFair USA on Monday. This will take the company private at a price of $3.7 billion, or $57 per share. That is a 56 percent premium from where shares closed last Friday.
The deal still puts shares of the auction house just short of its 52-week high. The privately-held BidFair is controlled by billionaire media entrepreneur Patrick Drahi.
Special:
The Only 8 Stocks You Need for 2020
Sotheby's has been private before, and went public 31 years ago. The firm has been in operation since 1744, and became the first international auction house in 1955.
Today, the company presents auctions in 10 different salesrooms around the world, and offers the only art-financing company in addition to running sales as well. The company has also expanded into auctioning fine wines, diamonds, and home sales.
Patrick Drahi is the controlling shareholder of Altice, a European telecommunications and media firm, with operations around the world serving over 30 million customers. There are currently no stated plans for changes at the auction house, or how it will fit into the Drahi empire.
The transaction is expected to close in the final quarter of the year, and, surprisingly, no financing is expected to be undertaken regarding the acquisition.
Is Amazon Obligated to Pay You?

NOW OPEN TO EVERYDAY AMERICANS: The Billionaire Income Secret That's Forcing Amazon to Pay Out Prime Profits Every Time a Parcel Leaves the Warehouse Floor.

The next payout will happen mid-December.