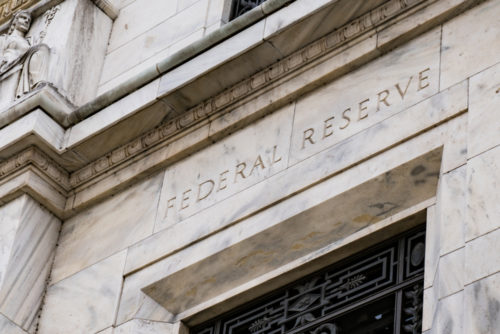 Change in stance likely after solid economic data.
Stocks have been moving slightly and on low volume so far this week as traders awaited a speech by Federal Reserve Chairman Jerome Powell on Tuesday at the Boston Fed.
Following strong job data last week, with over 244,000 jobs created against expectations of 160,000, the Fed is expected to move from "acting as appropriate" to "patient" regarding changes in interest rates.
Special:
The Only 8 Stocks You Need for 2020
While a slight change in wording may not sound like much, traders make bets in part on interest rates and expectations of where interest rates will go. If economic data is good enough, it's a sign that the Fed may hold off on its announced plan to cut interest rates next. Traders, somewhat ironically, thus treat good economic news as bad, because it means interest rates won't be cut as quickly.
Some traders were even betting on an interest rate cut of 50 basis points, or 0.5 percent. Typically in the past decade, the Fed has moved in 25 basis point moves, or 0.25 percent. Those expectations collapsed with the jobs data last week.
Whatever the Fed does or doesn't announce, such changes in the market will only prove temporary at best— but can provide short-term trading opportunities for investors.
Just Released: The Top 8 Stocks to Buy for 2020

Inside this Stock Research Report: The only 8 Stocks you need for reliable growth…how this pizza stock turned $10,000 into over $1 million…50 lousy stocks to dump now, and more!  These stocks don't make news. They just make money.