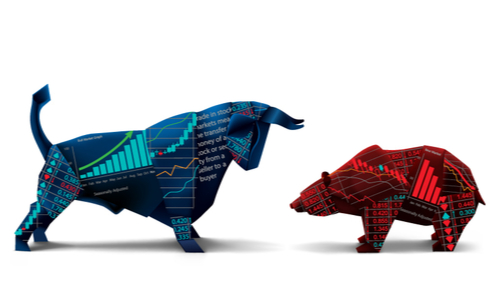 Early bullishness wanes and stocks close flat.

The stock market recovered partially from its Tuesday decline on Wednesday, although trading volume was a bit slow ahead of the G20 meeting later this week.
However, a comment by Treasury Secretary Steve Mnuchin gave markets an early boost. Mnuchin stated that a trade deal with China was about 90 percent complete. While this could imply that the deal is now less than 90 percent complete, traders took the interpretation that it was nearly done.
Special:
The Only 8 Stocks You Need for 2020
While some traders may want to wait until a deal is 100 percent done—and the ink is dry—it was enough to give markets an opportunity to make up for losses on Tuesday. However, stocks gave up gains throughout the day to close the day unchanged.
Typically, the markets have been quick to rally on any favorable-sounding news on trade, even if such comments have no real weight behind them, so today's move was in line with that past performance. The real test will be later this week during the Trump/Xi meeting at the G20 summit.
In the meantime, corporate earnings continue to show strength in a variety of sectors. Micron (MU) had strong quarterly earnings that helped a rally in tech. And FedEx (FDX), a bellwether company for international shipping and trade, beat earnings expectations, but warned on guidance given the trade uncertainties.
U.S. Treasury prices, a measure of investor fear in stocks, dropped slightly as well, with the 10-year yield just over 2 percent.
Is Amazon Obligated to Pay You?

NOW OPEN TO EVERYDAY AMERICANS: The Billionaire Income Secret That's Forcing Amazon to Pay Out Prime Profits Every Time a Parcel Leaves the Warehouse Floor.

The next payout will happen mid-December.