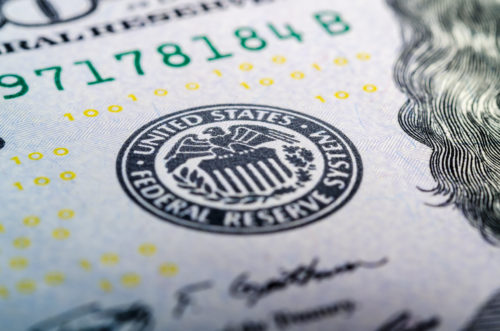 Hawkish members speak ahead of dovish comments by Fed Chief Powell Friday.
On Thursday, a brief rally in the market was halted by comments by hawkish members of the Federal Reserve. Speaking from a Fed retreat in Jackson Hole, Wyoming, the hawks included Kansas City Fed President Esther George and Philadelphia Fed chief Patrick Harker.
Esther George stated that she doesn't see a weakening economy, explaining why she dissented from the Fed's July rate cut. Patrick Harker, a non-voting member, made a similar statement.
Federal Reserve Chairman Jerome Powell, who has a more dovish view on interest rate cuts, is expected to speak today and make a dovish case in favor of lower interest rates.
Powell stated that the July cut in interest rates, the first in 11 years by the central bank, was a form of "mid-policy adjustment" to keep a slowing economy from slowing further into a recession. The market viewed this as meaning that interest rate cuts would be limited in nature, or at least subject to change in scope or even direction.
With many economic indicators showing a slowing economy at the very least, but with interest rates still well below their historical norm, arguments over the direction and pace of changes in interest rates will likely continue.
Esther George warned that cutting interest rates now has the tendency to "pull demand forward," that would otherwise occur later.