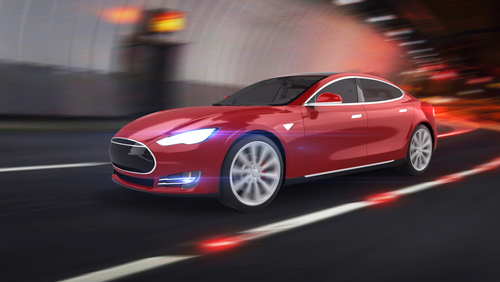 Deliveries beat expectations on Model 3 sales.

In the second quarter of 2019, Tesla Motors managed to deliver a record number of vehicles, surprising most analysts. This allowed shares to rally on Wednesday.
Overall, the company beat estimates by about 10 percent, and Model 3 deliveries surprised to the upside. Tesla also noted an improvement in its logistics and delivery operations, which helped meet the delivery totals and should drive down manufacturing costs per car.
While the news is good short-term, there are longer-term issues that remain unaddressed. The next phase of the US Federal Tax Incentives for electric vehicles began on July 1, so some of the demand may have been to get in before the tax break expired. And with the sales mix skewed towards the Model 3, the company hit production numbers on a lower-margin vehicle.
Consequently, a number of analysts with a bearish outlook on shares, like Goldman Sachs and J.P. Morgan, kept their sell/under-perform ratings on the stock.
Action to take: If you like Tesla shares, by all means own some. At current prices, and after Wednesday's rally, shares are only down 23 percent for 2019. If you don't like shares, or see this as a short-term bounce at best, consider a long-dated put option, like the January 2021 $200 put. Either way, prepare for volatility!