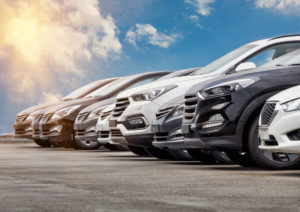 As you look at the current climate for auto sales, it isn't exactly promising. Sure, many dealerships were closed and people were limited in their ability to go out. However, beyond the COVID-19 restrictions is a harsh reality of a very likely impending depression. I'm not using that word lightly. The Atlanta Federal Reserve is forecasting GDP to decline 41.9% and we'll likely have over 20% unemployment in the next jobs report.
As you look at companies like CarGurus Inc (CARG), you wonder what the future holds for them in this climate. The company had its IPO in late 2017 and is currently over $4 lower than its post-IPO price. They've been able to be profitable every quarter on a non-GAAP basis and the average analyst estimate for Q2 is for EPS of zero. Langley Steinert, CEO of CARG, discussed their pricing and may give some insight of where the company may be standing:
"It's not a race to the bottom, it's actually a race to the mean. All of our regression models are built on a normally distributed curve… The only advice I can give is that you don't want to be in those two tails (of the curve). You want to be in the big, fat middle with 70% of the distribution."
The degree of selling that the CEO is engaged in may indicate that staying in the middle 70% may be a lot harder than it seems. The CEO has been consistently selling shares since last September 2019. You may remember it as a time where the repo market was freezing and we began down this track of Fed liquidity and then lowering rates to zero. Since September 4, 2019, his holdings have fallen from over 4 million shares to 1.8 million shares on May 19, 2020. Since May 1, he's had 7 different sell transactions totaling 221,400 shares and over $5.26 million in value.
Action to Take: CarGurus is a short opportunity at this level with a $20 near-term target.
Special:
The Top 5G Stocks to Buy Now