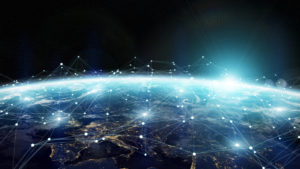 Ebix, Inc. (EBIX) is a Georgia-based software and e-commerce company that operates data exchanges that serves the insurance, finance, healthcare and e-learning industries. Their CEO and CTO recently commented on their operations considering the coronavirus outbreak. Gagan Sethi, CTO of EBIX commented on Thursday that, "We are closely monitoring this fluid situation and have taken a number of steps to ensure business continuity on all platforms," Those comments seemed to assuage investors as the stock surged on Thursday as the stock surged to huge gains.
The confidence expressed verbally has been backed up with insider purchases of the company since March 5, especially the CEO, Robin Raina. Since that time, he has purchased nearly 200,000 shares and specifically purchased 100,000 shares on Wednesday as the stock slipped. The market value of his purchases over that period are about $2.5M.
Insider buying, particularly now, with a difficult economic and uncertain environment ahead is important. While not the only factor, it does show that those who know the company best are willing to put more skin in the game at a point where it is difficult to gauge the profitability of the company. The large, high volume move on Thursday is reflective increased confidence in the market following this news.
The near-term target for EBIX is $20, which is the 38.2% retracement of the downtrend from the February high near $40.
Special:
The Top 5G Stocks to Buy Now