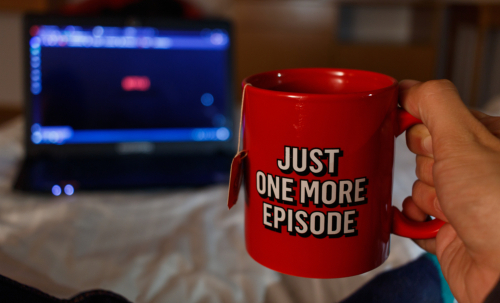 These giants are likely to profit from the growing streaming media trend.
Companies generally love products and services that they can charge monthly. Unlike a one-time purchase, these sources of recurring revenueoffer more predictable cash flows and can give steady financial returns that investors love as well.
One source of recurring revenues is in subscription fees. That's a huge reason for the rise of subscription-based services in everything from shaving goods and clothing to fresh food. The trend is everywhere, and continues to grow.
But a company that can stream digital services can save on shipping and other costs and have far higher profit margins than physical subscription companies as a result. Many media companies are heading toward providing their own streaming services, where they exclusively have their created products. This is a shift away from having one or two services like Amazon Prime or Netflix, which generally have a huge library of offerings from a variety of different media firms.
As the number of streaming services rise, there are a number of companies that are likely to benefit. Here are the top three:
Streaming Play #1: Netflix
The original streaming play, Netflix (NFLX), has been under fire as a result of the growth of alternative streaming providers. There's even concern over the company losing some of its most-streamed shows, like The Office, coming down the pike.
However, customer surveys show that these risks may be overblown. Nearly 75 percent of Netflix subscribers indicate that they intend to stick with the monthly serviceand won't subscribe to that of other competitors. Other customers indicate that they have no qualms about signing up for multiple subscription services, to get the content that they want.
If that's the case, then the 12 decline in Netflix shares in the past year is an overreaction. However, the company's heyday of having a near lockup on the market has been on the wane for several years thanks to the rise of options on Hulu and Amazon Prime, a trend that has had a long time to get priced into shares.
While Netflix has never held to traditional investment metrics, and has often traded at hundreds of times earnings, the company shares currently trade around 50 times forward earnings. Even with rising competition and slowing growth, it's a multi-year low in valuation for shares. They're a buy up to $290.
Streaming Play #2: Disney+
Shares of Disney (DIS) broke out of a multi-year trading range when it announced it would launch its own streaming service for all of its intellectual properties. With a one-stop shop holding everything from Steamboat Willie to the Marvel Cinematic Universe as well as Star Wars and other films, this is one streaming service that will likely gather millions of subscribers by the year's end.
What's more, the company announced a monthly price level of $7 per month, or $70 for anyone who signs up for one year. That's below the cost of Amazon Prime, Netflix, and other major competitors, and a sign that streaming service prices in general are unlikely to rise higher thanks to more competition. While Disney typically commands a premium, their willingness to get in on the lower end of cost will likely give them an edge in subscriber count.
Unlike an investment in Netflix, Disney shareholders also own a piece of the company's film business, its iconic parks, as well as the billions of dollars in revenue that come in from toy sales and the like, making for a far more diversified play than just streaming. Shares of Disney rose to $145 on the announcement, but have come back to around $130, where they're a buy today, as they'll likely head higher once the cash starts coming in.
Streaming Play #3: Apple TV+
For years, analysts have complained that Apple (AAPL) has lacked innovation, simply releasing slightly updated versions of its various products. But in 2019, the company announced Apple TV+, a $4.99 monthly streaming service that will feature new content created by Apple. That makes it a winner for consumers in terms of monthly pricing.
While the content of Apple TV+ remains to be seen compared to the offerings on Netflix or Disney+, Apple's move towards higher-margin products and services can give the company the better profit margins and revenue growth it needs to continue growing.
The move from a provider of user-friendly technology to services that use that technology is a logical next step, and Apple shares will likely benefit from this trend for years to come. Shares of Apple are a buy up to $240.