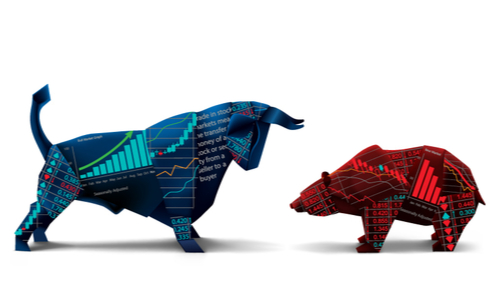 Markets rally from recent panic.
The stock market rallied for a third day in a row on Monday thanks to favorable news over the weekend. In the United States, a delay on restrictions against Chinese tech firm Huawei provided a bullish note in ongoing trade war fears.
Meanwhile, China provided some more market certainty by unveiling an interest rate reform to reduce borrowing costs (and thus act as a stimulus) for companies there.
Special:
The Only 8 Stocks You Need for 2020
Elsewhere, Germany said it would boost its spending by as much as $55 billion in an effort to stimulate the slowing economy of Europe's manufacturing giant.
In addition to these measures, calm returned to the markets as the yield curve steepened following last week's inversion. The steepening yield curve is a vote of confidence by traders, and a sign that some of the biggest trade war fears are off the table—at least for now.
The strong rally in stocks and perception of improved trade led to a drop in gold prices, and a bounce in oil prices.
While some traders still see unresolved trade as a potential lurking issue, most traders are likely to step back and take a wait-and-see approach to the markets, at least until Friday when Federal Reserve chairman Jerome Powell comments on the economy and Fed policy at Jackson Hole, Wyoming, on Friday.