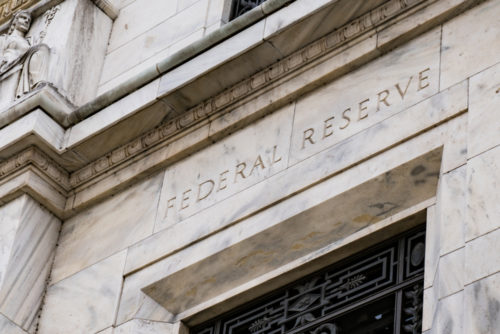 Survey shows most traders expect quarter-point cut.
After hitting new all-time highs last week, the market moved to a wait-and-see mode on Monday. With little market-specific trade to start the week, traders awaited other events, particularly a potential cut in interest rates by the Federal Reserve later in the week.
Data on prior Federal Reserve cuts have shown that the Fed has gone through 19 easing cycles of interest rate cuts since the 1950's.
Nine of these, or nearly half, saw the economy slip into a recession anyway, the exact situation the rate cuts try to avoid. The last three rate cut cycles also have the dubious record of seeing signs of a recession within three months of the first cut in interest rates.
Despite that record, some hope that the Fed's moves will create a mini-easing cycle. Such cycles tend to result in an uptick in growth within 2-3 months following the first cut. With economic growth slowing but still well into positive territory, this monetary juicing could lead to faster inflation or other dangers down the road.
Some investors, such as Deutsche Bank, see the bigger issue as factors such as the trade war rather than monetary easing to move the economy to faster growth rates from here.
In any event, markets are primed for a quarter point rate cut this week—and anything less could lead to a quick, but recoverable drop in the stock market.