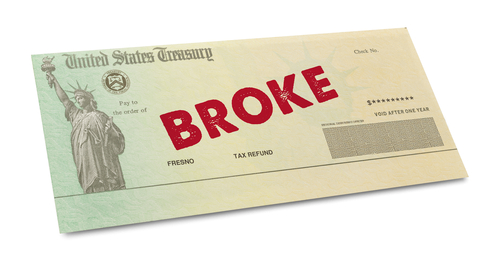 House speaker rejected administration proposal.
House Speaker Nancy Pelosi rejected an offer by the White House regarding the most recent debt ceiling proposal, increasing the likelihood of a government shutdown in the coming weeks.
Special:
The Only 8 Stocks You Need for 2020
The Trump administration proposed a two-year budget cap agreement involving $150 billion in spending cuts from a menu of $74 billion in potential savings opportunities. The deal included no changes in taxes or revenues.
With Congress heading into recess on July 26, and with the possibility of the U.S. losing its spending ability under current law by early September, little time will be available to reach an agreement on spending issues.
Typically, debt ceiling debates throw some uncertainty into markets, so as we get closer to the budgetary ceiling in September, markets may start to price in this uncertainty. Treasury Secretary Steven Mnuchin said that the market should not be concerned.
Congress limits government spending by law, and periodically needs to vote to raise the total amount of government debt. These debt ceiling votes are often mundane, but previous debt ceiling debates have turned political and ugly.
In 2011, threats to stop paying interest on U.S. Treasuries during a debate led to a large market selloff amid rising fear and uncertainty. A government shutdown occurred at the start of this year thanks to the last major debate.