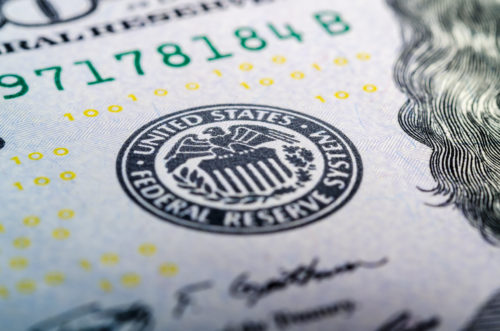 President blames Fed on policy errors.
President Trump took to Twitter on Thursday to—once again—criticize policymakers at the Federal Reserve, to say:
"As your President, one would think that I would be thrilled with our very strong dollar. I am not!"
Special:
The Only 8 Stocks You Need for 2020
Trump went on to criticize how high interest rates are keeping the dollar high against other currencies, and thus impacting their appeal in international markets.
Citing the lack of inflation, the President then went on to suggest that substantial cuts in interest rates could be achieved, which would improve the competitiveness of American industries operating abroad relative to other economies.
The U.S. dollar dropped briefly on the Tweets, suggesting that the President may have been jawboning—the practice of trying to move an asset class on talk alone without action—however, the dollar quickly rebounded.
The dollar looks like one of the most attractive currencies on the planet right now thanks to high interest rates relative to other currencies, the solid, but slowing rate of economic growth in the United States, and better investment opportunities in the United States relative to other countries.
While a weaker dollar would help boost the economy, a weaker dollar could only be achieved against other currencies if they got relatively stronger. That seems unlikely in a slow global growth environment, even with actions to back the latest Tweets.