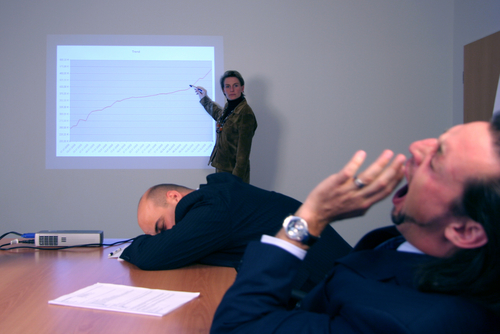 Wake up and smell the profits: These "boring" value names can deliver market-beating growth.
Investors often try to split their options between growth and value plays. Aggressive investors want growth, but more conservative investors want income.
But that's an unfair split. There are plenty of great companies capable of delivering both, and investors who target companies offering elements of each can do great over time.
Best of all, these companies often hit a "sweet spot" where they aren't as exciting as traditional growth names but still pay out great dividends for patient investors.
Growth and Yield Play #1: Altria Group (MO)
The first company that fits the growth and income category is Altria Group (MO).
While traders have sent shares up and down in the past year on vaping-related illness fears, this giant in the tobacco space has managed to grow earnings. Although that growth has been relatively small, at just 2.3 percent, it's in stark contrast to fears about the tobacco industry's overall decline.
What's more, with new regulations on vaping products along the way, Altria's investment in Juul will still likely provide a much-needed growth kick for the long term.
In the meantime, these immediate but solvable issues means that shares of Altria have largely sat out the market rally in 2019. Shares trade at a fantastic 11 times forward earnings, about half that of the overall stock market.
More importantly, at these prices the company is a dividend behemoth, paying out about 6.9 percent right now—with the potential for investors to lock in a 7 percent dividend yield on a down day for shares. Today's investors will also continue to benefit from the company's longstanding share buyback plan, which will gradually reduce the number of shares outstanding over time.
With so many things having recently gone wrong for Altria this year, investors are still missing on the fact that the company grew its earnings during that period. If it can grow during an existential crisis for vaping products, its longer-term growth rate is likely to continue, boosted by share buybacks. That's likely why investors are starting to warm to the company now.
And with investors getting paid to wait along the way, it's not quite too late to pick up shares now under $50—although they have started to finally move higher in recent weeks.
Speculators betting on a further move upward should consider the June 2020 $50 calls, which are almost at-the-money and could double from here on a continued rally in shares. At a price of around $2.64, or $264 per contract, it's an inexpensive way to profit from the current rally in this surprising growth name.
Growth and Yield Play #2: Sherwin Williams (SHW)
Boring investments are ones that don't have an exciting story behind them, but tend to deliver great growth for investors over time. Anyone who's invested in paint company Sherwin Williams (SHW) over the past decade can attest to it. In a high-tech world, a few things haven't gone out of style or radically changed. Paint is one of them.
Even though this company has seen shares surge by nearly 40 percent in the past year, more than double the S&P 500 Index, it still has more room to run. That's because this company has been getting more efficient, as shown by its latest earnings numbers. While total revenue only rose about 3 percent, reflecting the slow growth rate in demand for paint and related products, the company saw earnings surge by nearly 63 percent thanks to increased operating efficiency.
That's the kind of business and investor can bank for the long haul. Insiders feel that way. They own over 10 percent of shares, and has CEOs with tenures measured in decades.
You don't need fast growth to get great results if you can simply make your business more efficient. While shares are priced right near the market at 23 times earnings, they still have room to grow from here. And while the company doesn't have a large dividend, with a mere 0.8 percent yield, it does have a history of growing that dividend over time.
Investors should look at shares up to $585.00. It's a pricey stock, but even if you can only afford a handful of shares instead of a round lot of 100, you can still get in on this surprising growth name.
Speculators who don't mind the high sticker price should look at the June 2020 $600 call options to bet on a continued move higher. Although pricey at around $33 or $3,300 per contract, the option is for control of 100 shares at $600, or $60,000—not a bad amount of leverage to bet on a move higher!
Shocking Video Reveals The Near-Perfect Trading Strategy

Insiders at JPMorgan have come as close as humanly possible to a 100% trading record. Official documents show a 99.52% win rate for 6 years - with 3 years of ZERO down days. New research lets you "shadow" their trading desk and their awesome performance.