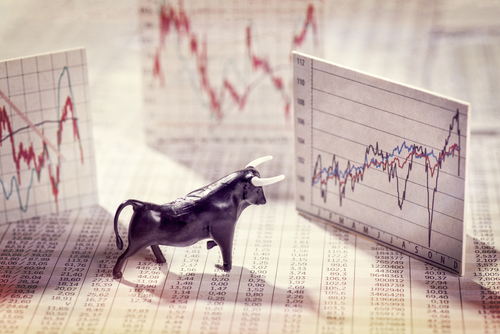 These companies will continue to reward investors for decades to come.
There's an old Chinese proverb: The best time to plant a tree was 20 years ago. The second best time is now.
That's a great philosophy for investing. Today, with the longest-running bull market in history still going on, many investors feel that they have missed out.
But the only way they miss out is if they continue to stay on the sidelines out of fear. There are plenty of great companies that can continue to grow in value.
Generational Wealth Company #1: Apple (AAPL)
10 years ago, Apple had just innovated its way to the iPhone. Today, anyone who missed out on the long, profitable run from its entrance into the smartphone market may feel like they've missed the boat on one of the greatest consumer technology plays of all time.
And yet… they'd be wrong, as there's still more room to run.
While many are criticizing the company for some of its latest offerings like the iWatch, the real value in Apple has always been on intangible services like iTunes. That's because without any physical manufacturing, there are lower costs to productions and higher profit margins on purely digital offerings.
That's what makes Apple look compelling for investors now. Its push towards higher-margin products means it can increase its profitability even if its earnings don't grow like gangbusters like they did in the past.
While we'd like to wait for a pullback in Apple shares to get the best deal, and while investors may want to set aside cash for the opportunity to do so, the company's push to new highs even as many tech names have lagged indicate that investors should have at least some of their wealth in shares now. But plan to buy a little more on a drop under $250, and at every $25 share price drop under that to take advantage of any pullbacks that at least some traders are expecting… should the market deliver any that large.
Speculators interested in a leveraged return should look to the January 2021 $300 call options. Trading for less than $14.75, or $1,475 per contract, it's in incredibly inexpensive way to rent 100 shares of the company for the next 14 months until the option expires. A further move higher in shares in line with this year's rally could give investors a double or triple here—but any move higher in shares will be magnified with this position.
Generational Wealth Company #2: The Walt Disney Company (DIS)
Disney has had a great decade, thanks to the acquisitions of companies like Pixar, Marvel, and Lucasfilm. Those acquisitions allowed the company to dominate the box office in 2019, and the company's other operations are faring just as well.
The company's theme park division continues to report record attendance, despite large increases in ticket prices. And customers are spending more there on food, drinks, and gifts. Disney also hit the ground running on Disney+, its streaming service, which created an unprecedently large library of content and at a price well below where the competition is currently pricing monthly services.
In short, the company's traditional business continues to fire on all cylinders, and it's expanding into higher-margin digital distribution channels as well. That means the company is likely to see higher cash flows, higher earnings, and higher profit margins in the year ahead—after already having a great run in the past decade.
Shares of the company hit an all-time high of $150 this year. Long-term buyers should start to build a position now, but look to add on any $10 price drop of more in a market pullback. That will balance buying shares for the long-term now, while taking advantage of any future drops… which may or may not occur.
Speculators should take a look at the January 2021 $160 call options, which currently trade for under $11, or $1,100 per contract. This is another play that could do well for traders in the next 14 months, should the share price continue to head higher. A move to $175 would send these options to $15, a move to $200 would send them to $40.
Either move is possible depending on how well the Disney+ numbers add to the bottom line. But based on what we've seen in early numbers so far, the service is a surprising runaway success that doesn't take away from the company's core business.
Final Thoughts
Great investors look forwards, not backwards. And looking forward at these two great companies, even after they've already had a fantastic run over the past decade, shows that there's still plenty of upside ahead for these giants to provide excellent returns going forward.