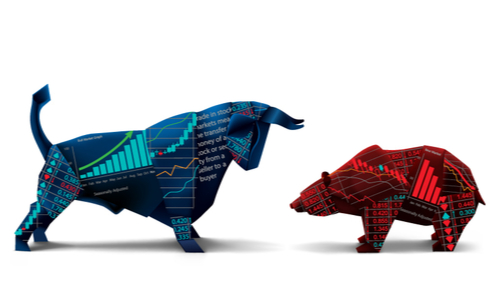 Why hated companies often see market-beating surges, and two ways to play that trend now.
There's an old investment saying: Don't catch a falling knife. Yet time and again, companies that have big drops will often see a big rally.
Even if it doesn't get original investors back to break-even, these rallies happen, and there's one key piece of data that can give you an indication of what happens and why.
How in the *!@$ Did the CEO of a $3 Stock Do This??

He made a $450 million deal with Nokia... a $395 million deal with Microsoft... an $828 million deal with Cisco... and a $29.26 BILLION deal with Apple.

How did the CEO of a stock trading for just $3 do it? And just how high will the stock go as a result? 
In essence, a company sees a big rally after a decline simply because those betting on a decline have gotten what they wanted.
Those betting on a decline borrow shares and sell them short, looking for just the kind of drop to make them money so they can buy back shares on the market and return what they borrowed. When a company gets an extremely high level of short interest relative to its shares outstanding, and shares have already declined, some traders start to exit. As they do so, they cause the price to rise. If that happens quickly, it can cause a short squeeze.
In honor of black Friday, let's look at two retail companies with the highest short interest… to see why they're likely to move higher.
High Short Interest Play #1: GameStop (GME)
Thanks to a shift in how many gamers acquire video games—mostly from downloads and streaming services—the notion that a physical series of stores is needed has gone out of favor with the market. That's poor news for GameStop (GME), the surviving chain in the space.
Over the past few years, the company has seen declining revenues despite attempts to get into the streaming space itself, add new products and services. The only bright spot? The company's cash flow is so massive that despite the operational problems, it has a large amount of cash per share. One fund manager even stated that the company could do the "mother of all buybacks" at current prices.
With this pessimistic view on the company, it's been a great year for shorts, as shares dropped from a high near $17 to as low as $3, before stabilizing in the $5 range.
As shares declined, short interest picked up as well. As recently as September, when the most recent data was available, the short interest of the company hit 75.5 percent of the company's float of 86 million shares. In short, three out of every four shares available to trade were being borrowed to sell short. Given the heavy decline already, this is one company that's setting up for a huge short squeeze, whether or not the company does a major buyback.
With shares on the rise, shorts will start to feel the pressure and buy back shares to close their position. We like shares under $6.50 to play this trend. Speculators betting on a big squeeze will get a better bang for their bucks with the July $2020 $9 call. A move back to $17 would move that option to $8… from its current price near $0.50.
High Short Interest Play #2: Bed, Bath & Beyond (BBBY)
Another short-squeeze play that may already be playing out is in retailer Bed, Bath & Beyond (BBBY). This is another company where operational fears sent shares from nearly $20 in the past year down to $7, but they've since rebounded to $16.
Yet shares could break out to multi-year highs, because there's still a lot of short interest on the stock. The most recent data shows that jut over 50.3 percent of the company's float of 120 million shares was held short, or one out of every two shares. Any short interest over 50 percent is enough that a quick move to the exits will overwhelm buying demand and send shares rocketing higher.
More importantly, the company has restructured and brought in new management, with encouraging results so far and upgrades coming in. So even though shares are well off their recent low, they have plenty of technical and fundamental reasons to head higher.
Although the company is still a cost-heavy retail operation loaded down with a lot of debt, the heavy short position in the market and operational turnaround story is a great argument for shares to go higher. Buyers can pick up shares under $15 right now.
Speculators hoping for a big squeeze to continue to play out here should look at the May 2020 $17 calls, which trade for around $1.50 and could double in value in a move to shares to $20.