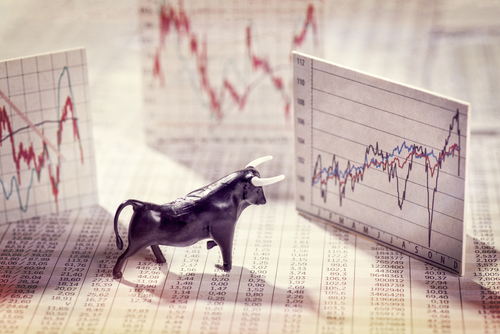 Take advantage of this year-end trend to profit.
Most investors are familiar with the concept of the Santa Claus rally—the tendency of stocks to rise during the holidays.
While there's some truth to that trend, there can be exceptions. Last year saw a market decline during the holidays.
How in the *!@$ Did the CEO of a $3 Stock Do This??

He made a $450 million deal with Nokia... a $395 million deal with Microsoft... an $828 million deal with Cisco... and a $29.26 BILLION deal with Apple.

How did the CEO of a stock trading for just $3 do it? And just how high will the stock go as a result? 
A better trend to follow is that of "window dressing," the practice of funds buying stocks that went up this quarter.
These stocks tend to get a buying boost so that fund managers can show their clients they were invested in these winners—even if they personally missed the boat.
Going into the final month of the year, it's a chance for fund managers to show that they were in some of the top winners for all of 2019, not just the last quarter of the year as well.
Window-Dressing Stock #1: Micron (MU)
With many chip stocks beating the market in 2019, it's a natural place for fund managers to buy shares going into the end of the year.
While there have been some runaway winners, traders looking for a bet higher in the coming weeks are better with a relative laggard.
That's the case with Micron (MU). Shares are up about 25 percent this year, about 10 points higher than the overall market. But for the space, it's been a relative underperformer. The trade war fears this year have led to an overall slowdown in the space, and Micron has seen revenue slide by over 40 percent in the past year, and earnings have dropped by 87 percent.
Yet the company is doing everything right operationally, as it's still bringing in money for shareholders. Despite fears of a slowdown over the past few years that have held shares back, they still trade at less than 10 times earnings. While profit margins have slipped a bit, they're still at 27 percent, a high level for a manufactured product with a ton of competitors.
We like shares under $48, and expect a move into the low $50 range by year's end as funds up their stake in this sector. Although shares don't pay a dividend, the company's longer-term prospects make for a company that can also be held long past this year's window dressing season.
Speculators looking for a boost can buy the July 2020 $50 call options, which go for about $5.35, or $535 per contract right now. They should show some mid-double-digit gains by year's end, particularly if shares break over $50. And there's plenty of time premium so that they can be held in a sustained rally, unlike short-term options plays unlikely to deliver returns.
Window-Dressing Stock #2: Wynn Resorts (WYNN)
The casino space has seen a lot of insider activity this year, as well as plenty of big options plays. Yet overall this space has done about as well as the rest of the market, if not just slightly worse. That's because gaming stocks are affected by the trade war just as much as technology, thanks in large part to the gaming mecca that is Macau.
So while Wynn Resorts (WYNN) has underperformed the stock market by 3 percent this year, shares are on the rise thanks to the latest trade optimism. Yet they're still below their 52-week high, but high enough to look like an attractive play for funds looking forward.
The trade fears have also reflected themselves in the company's most recent operating performance, with a slight drop in revenue and a miss on earnings in the most recent quarter. Yet even with that miss, the company is generating over $6.6 billion in revenue per year, and making a 10 percent margin on the money it is bringing in.
If that's how the company performs in a challenging year for the gaming market, any improvement is likely to vastly improve the company's operational performance, and send shares much higher as a result.
We like shares up to $125, where investors can get a healthy 3.3 percent dividend yield and wait for 2020 to unfold, likely bringing a much better year for this beaten-down sector.
Speculators looking for a way to use the leverage of options to get a better return should look at the June 2020 $140 call options. At a price just under $6, or $600 per contract, it's a cheap way to rent 100 shares of the company between now and June. And if shares go back to their old 52-week high of $150, the option could nearly double. In a real run, it could become a triple-digit winner without breaking the bank to get into the trade.