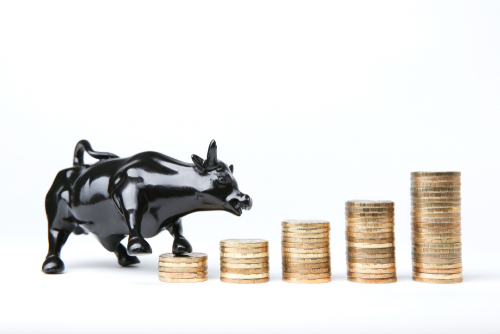 These names offer high current income, but are capable of growing too.
For dividend investors, there's usually a trade-off between high, but static yields, and low dividend yields that can grow over time as a company's operations improve.
However, it's not a complete split. There are a handful of companies out there offering both high yields but are also growing them over time.
This cuts through one of the biggest challenges of investing, and in today's markets, looks like an attractive place to invest some of the faster-made profits from recent weeks.
And, to make things even more challenging, we'll look at an even rarer subset of companies. Specifically, we're looking at companies that also pay monthly dividends.
Special:
The Top 5G Stocks to Buy Now
Monthly Dividend Growth Play #1: Stag Industrial (STAG)
This industrial REIT is the ownership company for an operating partnership that covers 430 buildings in 37 states. It's mostly a warehouse play, with 356 buildings in the portfolio in that space, and 66 buildings are used for light manufacturing. In total, this REIT owns over 86 million rentable square feet.
The recovering economy, even one where the industrial sector has lagged others, has still been good for Stag. Revenue has been growing by 15 percent in the past year, but earnings are up 27 percent.
And with only $1.5 billion in debt against its real estate holdings and a $4.2 billion market cap right now, the company has about a 0.3 percent debt-to-equity, quite low for real estate. This is one industrial play likely to pick up some great bargains in the next downturn thanks to its relatively strong balance sheet.
The lower of our two dividend plays, investors today can start with a 4.5 percent dividend yield. However, the company has been growing its dividend an average of 2.1 percent per year over the past 10 years.
Bear in mind however, that the dividend growth has been uneven. It hasn't been able to raise its dividend every year, but sometimes it's grown the payout as much as 21 percent in a year.
Shares are up about 20 percent in the past year, just lagging the overall market for capital gains. But with a hefty and slightly growing dividend, it's got room to continue increasing both in share price and in dividends.
We like shares up to $32.50, where the monthly dividend comes out to $0.119 cents per share.
There are a limited number of options plays on the REIT, but they only go out to June. With shares right between the $30 and $35 strike prices, there don't look like any exceptional options plays on this REIT. Investors are better off buying and holding with this company, as with most REIT plays.
Monthly Dividend Growth Play #2: Main Street Capital (MAIN)
As a business development company, Main Street may be a bit lesser-known than a REIT, but it operates under the same principle of passing along its revenue to shareholders in the form of high dividends.
The company provides long-term debt or equity investments to smaller companies that can't access traditional lending forms like going public. The capital may be used for buyouts, recapitalizations, growth financings, or the like. Typically, Main Street lends to companies with annual revenues between $10 and $150 million.
Essentially, the company can borrow cheaply with its strong credit ratings, and earn a spread on loans—or in the event of an equity investment, the company can earn high returns as well.
Not surprisingly, the BDC sported a fantastic 50 percent profit margin in the past year, although earnings slid as a competitive environment for business lending continued to weigh a bit there.
While the space is competitive, Main Street is a relatively conservative play in the BDC space, both in the companies it invests in as well as on its balance sheet. Main Street has $1 billion in debt against a $2.8 billion market cap, somewhat underleveraged for the space.
Today's investors can benefit with a $2.46 annual dividend, paid monthly, for a return of 5.6 percent right now. Main Street raised its dividend eight cents over the prior year, and has a history of raising its dividend an average of 2.8 percent over the past three years.
Shares are a buy up to $44.00, and investors should make an initial buy now but leave some capital aside to make further buys on the periodic dips that occur in the BDC space when credit market fears flare up.
There are also a limited number of options trades here, but they only go out until June and none look enticing on a risk/reward basis right now.