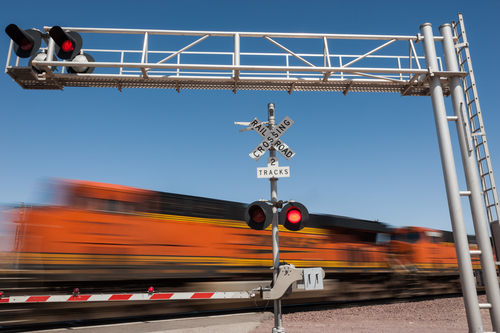 Easing trade tensions will allow these laggards to catch up with the market next year.
The on-again, off-again trade war headlines of the past few years have been tough on a few companies. Besides technology companies and those with a heavy manufacturing presence overseas, trade and logistics companies had a tough year as well.
With high uncertainty and lower trade as a result, companies in the business of moving and shipping goods and services faced a challenging year.
These companies should make up for missing out on part of 2019's rally.
Trade Recovery Play #1: CSX Corporation (CSX)
Special:
The Top 5G Stocks to Buy Now
This railroad operation is a play on trade in the population-dense East Coast of the United States, thanks to the railroad's network that covers 23 states east of the Mississippi River and into Eastern Canada.
The company's freight transportation allows to move heavy goods such as automotive and agricultural products, various ores, and other goods that would be prohibitively expensive to ship by any other means.
Although the railroad may not ship goods directly from Pacific ports, the railroad operates deep-water port facilities on the East Coast as well, making it one of the best trades in transportation right now.
Thanks to how American railroads are structured, CSX's regional monopoly in the East Coast makes it a solid investment for both 2020 and beyond.
Shares of the railroad are up 17 percent in the past year, lagging the S&P 500 Index by about 12 percent.  Thanks to that under-performance, the company trades at 16 times earnings, a reasonable valuation given the company's regional monopoly.
Although the trade war fears and lower shipping volumes in 2019 translated into a 4 percent decline in revenue and earnings, that can easily reverse into growth in 2020. Meanwhile, the railroad's 28 percent profit margin shows the power of the business.
We like shares up to $75, but they can be bought well under $73 right now.
At current prices, shares yield 1.3 percent. While not a huge dividend yield, CSX has raised the dividend gradually in recent years, with the most recent bump from $0.94 to $0.96 annually. This makes a better fit for long-term growth, and for investors looking for future income and don't need it now.
As more of a steady player, we don't see huge moves in shares either way, so options traders won't get the best value for their trading dollars in this railroad play. But for investors looking for slow and steady returns unlikely to lose money, CSX is a tough stock to beat.
Trade Recovery Play #2: Werner Enterprises (WERN)
With operations in the United States, Mexico, Canada, and China, trucking company Werner Enterprises engages in the shipping of general commodities, including both short-haul and long-haul.
With a fleet of over 7,800 trucks, 7,200 of which are company-owned, there's room to grow from adding independent contractors or adding future growth.
Insiders own 36 percent of the company—a huge percentage that ensures that shareholders who invest alongside company insiders will be rewarded over the long haul, even if there are underperforming years like 2019. We like the insider ownership in this space.
In the past year, shares have risen 22 percent, lagging the S&P 500 by 7 percent.
However, with shares trading at 16 times earnings, they're still at a discount to the overall market. What's more, the company only saw revenue drop by 1.8 percent in the past year, a small amount considering all the trade war and tariff fears at the time.
Even better, with only $300 million in debt against a $2.5 billion market cap, the company isn't heavily leveraged and has the financial strength to weather far worse years than 2019. That makes shares attractive both in the short-term, and for the long haul.
Shares are a buy up to $37.50. The company currently yields just under 1 percent. As Werner is paying out only 15 percent of its earnings in dividends right now, there's room for growth there. The company's dividend has been flat in recent years, making it a less attractive play at the moment relative to CSX with its policy of dividend growth.
With a further rally in shares in mind, the June 2020 $40 call options, trading for around $1.55, or $155 per contract, look like an interesting play here. Given the limited options available for the company, traders should tread lightly here, but could still get 30-50 percent profits in the next few months with this trade as shares head higher.