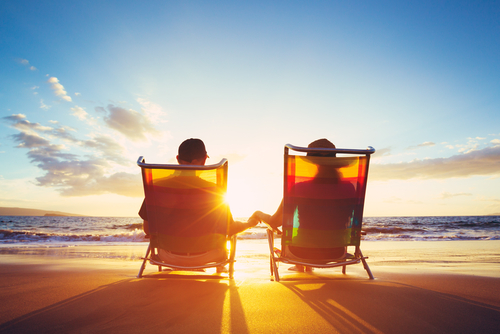 Longer retirement times should improve the futures of these two companies.
Americans continue to live longer. But more importantly, the average age of Americans continues to increase. This is leading to a trend called the "graying of America."
By 2035, it's estimated that there will be more retirees than children as a result of this gradual trend.
Urgent: To Any American Who Owns A Cell Phone

If you own a cell phone, then mobile service providers hope you never get to see this video going viral.

It was shot in downtown Denver by a multi-millionaire, who exposed sensitive truths about cell phones and 5G.

His experiment will strike a bad chord with cell phone companies, I know. But you've got to see what this man "leaked," and what it means for phone users in the weeks ahead.

Click here to see this developing story.



While some may see that as a reason to fear for America's economic future, there are plenty of great investments that can benefit from this trend—and that belong in your portfolio.
An aging population simply has different needs than a younger one, and understanding what aging populations both need and want in their golden years can lead to a number of profitable investment opportunities.
Graying of America Trend Company #1: Wynn Resorts (WYNN)
With operations in both Las Vegas and Macau, this casino giant is profiting from strong trends in gambling.
Typically, those trends don't change as people get older, and an aging population looking for entertainment is likely to spend some time on the casino floor. In fact, surveys of retirees show Las Vegas as one of the top five destinations for a getaway weekend for retirees.
We don't see this trend going away, and right now, there's a bargain to be had in shares of Wynn Resorts (WYNN).
The casino operator just missed on earnings, and shares have been downgraded on the coronavirus fears. They're now up just 6 percent in the past year, far underperforming the overall stock market.
But if the history of past outbreaks is any indication, things will get back to normal gradually for the company in the months and years ahead.
We like the casino business—after all, it's structured so that the house always wins. While it can definitely slow down along with the rest of the economy at times, it's not going anywhere, and changes like the rise in sports betting only increase the potential value for high-end casinos like the ones owned and operated by Wynn.
On the valuation side, shares trade at 18 times earnings, a nice discount to the overall market. Revenues and earnings have been negative in the past year as trade war fears have worked their way through this space as well. But for taking advantage of long-term trends, there's nothing wrong with getting in during a period of short-term fears.
We like shares up to $130. Investors can also pick up a 3 percent dividend yield here, which the company has also been growing over time.
Speculators may want to hold off until the coronavirus fears die out, but once that happens, find a trade a few months out that's either just at-the-money or near-the-money. Such a trade should be good for mid-to-high double-digit returns, maybe even a double, as shares recover from the market fear. We're not there yet.
Graying of America Trend Company #2: Omega Healthcare Advisors (OHI)
Of course, it's not all fun and games for retirees. Part of an aging population is a need for more healthcare in its various forms, including assisted living and nursing properties.
In this space, we like Omega Healthcare. It's a REIT, and it owns a portfolio of various healthcare properties in the U.S. and U.K. What we like most about its business model, however, is that it's a triple-net REIT. Essentially, the company allows its renters to pay for maintenance, utilities and taxes, and receives rent net of that.
That business model means the company can have a lean staff that isn't getting bogged down paying bills at the properties it owns.
Overall, it's a solid model, and one that should continue to perform well for the space. REITs can be slower moving, and Omega is no exception, with shares having moved just 8 percent higher in the past year.
However, adding in the company's 6.3 percent dividend yield makes the performance look better, and the high cash flows from the REIT are great for income-oriented investors. Omega bumped up its dividend by 3 cents in the past year, and future increases are likely for the foreseeable future.
We like shares up to $43.00. During one of the market's periodic fears in the credit market, REITS tend to get heavily hit, and shares of Omega have been as low as $35 in the past year. Astute investors may want to build a stake in shares now, and set aside some capital to take advantage of those periodic drops.
Speculators could profit from further upside with at-the-money call options, or even leaps, but the high dividend payouts each quarter tends to keep share prices from moving too much higher.