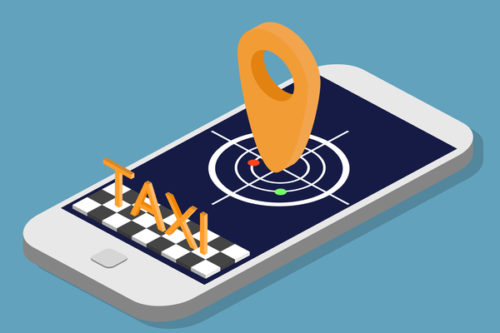 Improved profitability and perception could lead to market-beating gains.
A few companies lagged the best stock market performance in years. For some, it was because their operations struggled.
For others, it was because they already outperformed. And for a small handful, it came down to how the market perceived their product.
That's the case with companies both old and new, profitable or not. And when investors look for new opportunities, perceptions will likely become more favorable.
Of the companies that struggled in 2019, a few look ready to surprise to the upside in the new year.
Struggling Company #1: Uber (UBER)
As one of the biggest failed IPOs of 2019, shares of ride shares company Uber struggled out the gate. And, with news that one of the company's founders, Travis Kalanick, is leaving the company and the board, there's a sense that shares are struggling.
The company went public around $40, saw shares trade as high as $47, but shares slid as low as $25. Today, they're around $30.
But things could play out differently. Having a founder get a company operational and taking it public requires a specific skill set. Running a publicly-traded company often requires similar, but not completely overlapping skill sets. Having a change in management may actually be a signal that the company wants to move in a direction more likely to improve profitability, and help out the share price.
And because the company has now been public for over six months, most of the selling by insiders is over, including the 5.8 million share sale by Kalanick.
With shares out of the hands of insiders looking for that post-IPO payday, the share price is much less likely to face large drops going into 2020.
Because Uber is looking beyond the competition in the ride share space to provide other opportunities via its app, it's in the best place to find the next big opportunities there and increase its revenue even further. While still unprofitable, early publicly-traded companies often are.
With shares around $30, we see some upside potential here. With no earnings at the moment, the only guidance comes from the company's revenues, which are still increasing almost 30 percent year-over year. And with nearly $5 billion in cash on the balance sheet, after backing out the debt, it's clear the company can continue to move to profitability without getting into financial trouble.
We see the worst of the failed IPO over, and like Facebook's IPO a few years back, buying at a discount to this IPO price could prove substantially profitable in the year ahead.
Shares are a buy up to $32.50.
Speculators betting on a move higher may like the January 2021 $40 call. Trading for around $2.70, or $270 per contract, it's got all of 2020 to play out and any rally in shares would create triple-digit returns.
Struggling Company #2: Aurora Cannabis (ACB)
2019 was a tough year for the cannabis sector as a whole. Coming off some big gains in early 2018 as more jurisdictions embraced legalization, fast growth proved illusive and many of these stocks saw major capital withdrawals.
While there are plenty of names in the space, Aurora Cannabis stands out as an opportunity thanks to the sheer pessimism in the stock. One analyst recently changed their price target on shares to zero. Given that a company may trade anywhere from a few pennies to a few dollars even in bankruptcy, that's a harsh take, and likely a sign that the selloff has now gotten overdone.
But for a $2 billion company that saw shares dive 60 percent in 2019, investors looking forward may be looking at a lot of upside ahead.
While profitability is off this year, 2020 looks to be a better year. And Aurora saw revenue rise by over 150 percent in the past year. As long as it can get costs in line and move to steadier sales growth, the company can stabilize and see a better move higher.
Thanks to the selloff, the company is now trading at a 40 percent discount to all its assets as measured by book value. That's a value investor's dream, and with the growth potential, this could be a winning trade in 2020 that surprises those overly pessimistic on the sector.
We like shares up to $2.50, and could see them getting into the $10 range within a year or two depending on how quickly the sector recovers.
While there are plenty of options available, with shares around $2.00 right now to begin with, they're a great bet as they don't have time premium working against them the way call options do. This is one trade where investors can simply stick with the shares.