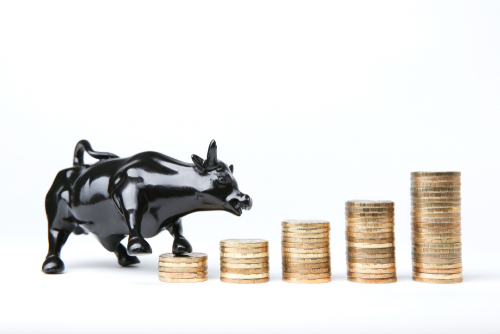 These companies have done well, but are positioned to do even better in the years ahead.
Investing often involves walking a fine line between looking at a company's operational performance, which can only be measured by past data, and looking at a company's future prospects, which are only a prediction.
That's what allows for great and terrible investments alike. A company that just had a good run may falter, and a company that has done poorly may be about to turn around.
Good tech companies on a run, however, may be able to show current growth while still having their best years ahead. It may be because they've been refining products after user feedback.
Or it may be because they're showing profits in a small industry that still has most of its fastest growth years ahead. Either way, we expect good things from these tech names, even after big runs.
Long-Term Growth Tech Play #1: Facebook (FB)
Yes, it's a big, well-known name. But the company still has its best years ahead. Consider this: After shares first went public, they soured on the fact that Facebook had no real plans to effectively monetize its popular and growing platform.
While platform growth has slowed, Facebook moved to monetize it much better with targeted ads—perhaps going too far in that direction, based on the privacy concerns it raised. While that's slowed growth a bit now, there's room for recovery in the years ahead with a platform with stronger data protection measures.
More importantly, the company has used its high-flying shares to make some strategic acquisitions, which it still hasn't monetized yet, but likely will in the future. That includes the popular WhatsApp and its Messenger program.
Additional functions, such as Facebook Pay (with or without the Libra cryptocurrency), will only add more features that can generate revenue for the company. Even with total user growth slowing, higher revenue per user can propel earnings and share prices far higher in the next decade.
And if each segment of the company can become an earnings powerhouse, even if the company needs to split up for anti-trust concerns, or more government fines, investors who buy now can own a basket of massively profitable tech plays with years of growth ahead.
We like shares of Facebook up to $205.00, with the expectation of a pullback into the low $190 range for additional buys.
Speculators should look at the January 2021 $230 calls. That's a bet on a 15 percent rally in shares in 2020, and at a price of $14.40 per option, or $1,440 per contract right now, it's a great way to play a rally in shares without having to buy them outright.
Long-Term Growth Tech Play #2: ManTech (MANT)
If social media seems like a challenging investment space, consider a tech play that's backed by the defense industry. That's the case with ManTech, which operates IT services for the military and other intelligence communities.
With plenty of military brass and techies stating that the future of warfare may take place in cyberspace well before actual space, this is an overlooked area of the technology sector, and therefore one that looks attractive. A few investors have already noticed, however, sending shares of ManTech soaring this year.
But that ride is just beginning. Billions of dollars are being spent annually to harden technology security against hackers and other intruders. With ManTech's focus there, and on threat intelligence, it can also provide a more active defense for cyber systems than what's needed in the public sector.
With revenue growth of 16 percent and earnings growth of 27 percent, the company continues to show that it can grow above the overall market while still remaining an off-the-radar play. Add in a 1.4 percent dividend yield, and it's a growth play that also delivers some income as well.
Shares have traded as high as $86 in the past year, but are down to $78 right now. Buy under $80 if you're interested in the dividend and a buy-and-hold tech play with staying power.
Speculators are somewhat limited on options, but the May 2020 $85 calls are a bet on a return to the old 52-week high, and are priced at a mere $3.75, or $375 per contract right now. If shares break through to new highs, the option could end up moving dollar-for-dollar higher with shares as it moves in-the-money.